Space Foundation Press Releases
---
Space Foundation Congratulates Orion EFT-1 Team
Written by: developer
COLORADO SPRINGS, Colo. (Dec. 5, 2014) - The Space Foundation today congratulated NASA, Lockheed Martin, United Launch Alliance and the entire industry-government team involved with the successful first experimental test flight of the Orion spacecraft.
The Orion Multi-Purpose Crew Vehicle (MPCV) was launched this morning aboard a Delta IV Heavy rocket from Kennedy Space Center, and after a two-orbit, four-hour flight that took it further from Earth than any other human-rated spacecraft since Apollo 17 in 1972, returned safely to a splashdown in the Pacific Ocean near California.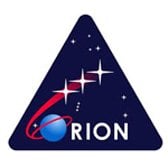 "The world is once again on a firm course of space exploration that will get us out of low Earth orbit, taking humans back to the Moon and on to Mars and beyond," said Space Foundation Chief Executive Officer Elliot Pulham. "As an early pathfinder for the Orion program, EFT-1 represents a gutsy effort by the entire Orion team to test early, test often, and get ahead of the substantial risk involved with any new human rated system."
EFT-1 will provide engineers with data, such as heat shield performance, separation events, avionics and software performance, attitude control and guidance, parachute deployment and recovery operations, to prepare for carrying humans to deep space.
The flight is the first of a new U.S.-built human rated space launch system since 1981, and the first time that a spacecraft built for humans has left low Earth orbit since 1972.
Pulham's EFT-1 editorial in the Space Foundation's e-newsletter Space Watch can be read at www.spacefoundation.org/media/space-watch/december-2014.
About the Space Foundation
Founded in 1983, the Space Foundation is the foremost advocate for all sectors of space, and is a global, nonprofit leader in space awareness activities, educational programs and major industry events, including the annual Space Symposium, in support of its mission "to advance space-related endeavors to inspire, enable and propel humanity." Space Foundation World Headquarters in Colorado Springs, Colo., USA, has a public Discovery Center, including El Pomar Space Gallery, Northrop Grumman Science Center featuring Science On a Sphere® and the Lockheed Martin Space Education Center. The Space Foundation has a field office in Houston and conducts government affairs from its Washington, D.C., office. It annually publishes The Space Report: The Authoritative Guide to Global Space Activity, and through its Space CertificationTM and Space Technology Hall of Fame® programs, recognizes space-based innovations that have been adapted to improve life on Earth. Visit www.SpaceFoundation.org, follow us on Facebook, Instagram, LinkedIn, Pinterest, Twitter and YouTube, and read our e-newsletter Space Watch.
---
Posted in Space Foundation Press Releases