Cyber Initiatives
---
Cyber 1.5 Classified Conference will Include "Industry Perspectives and Solutions" Panel
Written by: developer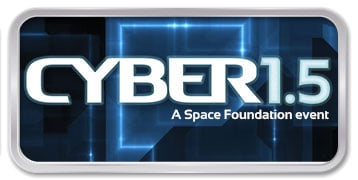 The featured panel for the Space Foundation's classified cyberspace conference will be "Industry Perspectives and Solutions," with panel moderator Tommy Gardner, Ph.D. (CAPT USN, Ret.), Chief Technology Officer, Scitor Corporation. The panelists are:
Christopher Forseth, Director, Electronic Systems, National Business Unit, Harris Corporation
Chris Foster, Director, Business Development, Electronic & Information Solutions Boeing Network & Space Systems
Bill Leigher, Advanced Solutions Director Intelligence, Information and Services Raytheon Company
Maj. Gen. Harold "Punch" Moulton, USAF (Ret.), Senior Director, Cyber Strategies, Innovation & Consulting, Stellar Solutions, Inc.
Ed O. Rios, President, Chief Executive Officer, CyberSpace Operations Consulting, Inc.
Steve Smith, Director of Programs, Systems Engineering Solutions, Ball Aerospace & Technologies Corporation
U.S. citizenship and a TS/SCI security clearance are required for registration. See more about Cyber 1.5 classified here.
This article is part of Space Watch: March 2015 (Volume: 14, Issue: 3).
---
Posted in Cyber Initiatives