Space Foundation News
---
Lockheed Martin Space Education Center at the Space Foundation Discovery Center to be Dedicated May 12
Written by: developer
A $400,000 grant from Lockheed Martin Corporation has established the Lockheed Martin Space Education Center (LMSEC) at the Space Foundation Discovery Center in Colorado Springs. LMSEC will be dedicated in a public ceremony at the Space Foundation Discovery Center on May 12, and is already benefiting Colorado schoolchildren and educators, especially those at schools serving large concentrations of low-income and at-risk children. Lockheed Martin is a long-time champion of future innovators in science, technology, engineering and math (STEM).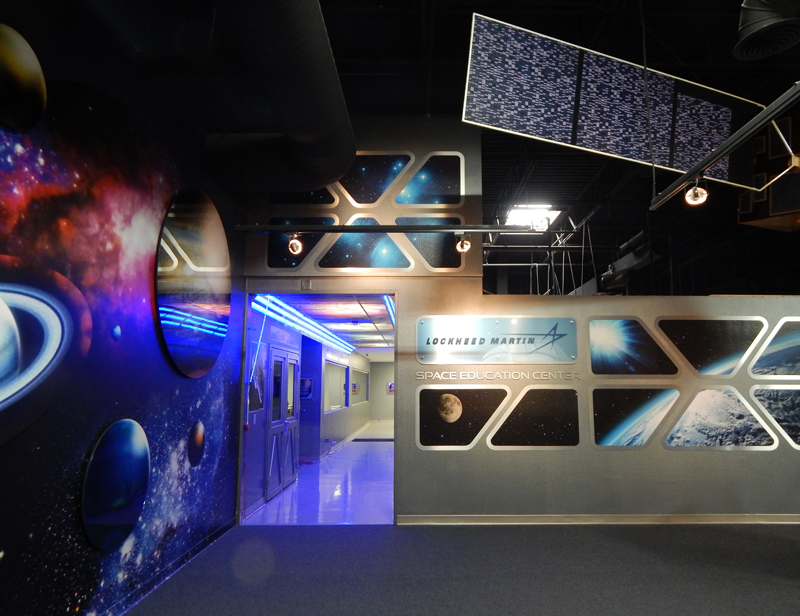 LMSEC (pictured) will directly impact more than 8,000 students and teachers annually, and the long-term impact will grow exponentially from the ripple effect of hundreds of teachers becoming better trained and uniquely motivated to inspire current and future students. Hundreds of thousands of students will be reached and inspired to join the next generation of STEM leaders.
Lockheed Martin began operations in Colorado Springs, Colorado, 50 years ago, creating a foundation for a long-standing commitment to the Colorado Springs community. With a focus on strengthening the quality of life and enhancing the city's economic growth, Lockheed Martin and its employees have contributed to supporting military families and programs that educate and inspire tomorrow's scientists, engineers and mathematicians.
For information about supporting STEM education in Colorado, please contact the Space Foundation at [email protected].
This article is part of Space Watch: May 2015 (Volume: 14, Issue: 5).
---
Posted in Space Foundation News