Spotlight
---
"Great Balls of Fire" Headed for Space Foundation Discovery Center
Written by: developer
Are meteorites a threat to our planet? Find out at the Space Foundation Discovery Center in Colorado Springs. "Great Balls of Fire: Comets, Asteroids, and Meteors" is a national traveling exhibit opening at the Discovery Center on Tuesday, May 19.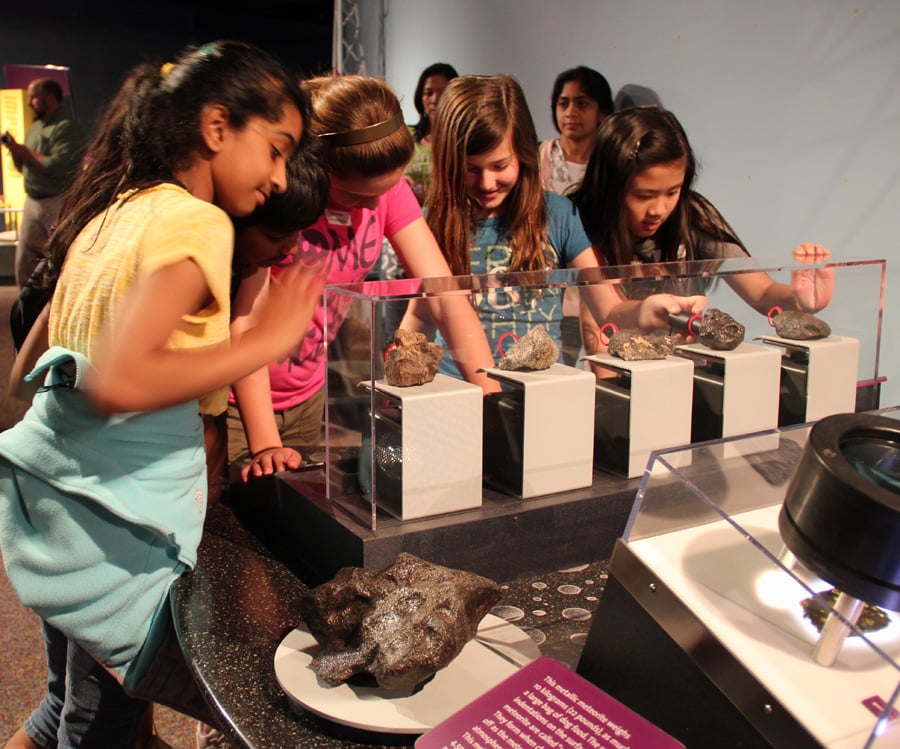 This spectacular exhibit details the origins and study of asteroids, comets and meteors, and examines potential threats to our planet. While it is unlikely for Earth to be struck by one of these celestial bodies, it is important to detect and understand them as the building blocks of our planetary system.
The "Great Balls of Fire" exhibit is on loan from the Space Science Institute in Boulder, and is included in the price of admission to the Discovery Center. The exhibit is sponsored by Elliot and Cynthia Pulham, and will be at the Discovery Center until Sept. 12, 2015.
A special sneak preview will be available for Space Foundation Discovery Center Passport members. Learn how to become a member here.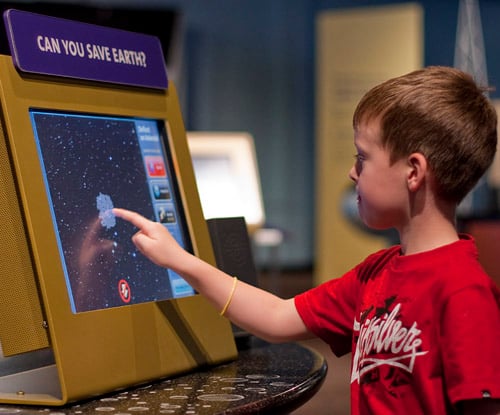 About the Space Foundation Discovery Center
The Space Foundation Discovery Center is the Pikes Peak region's only space, science and technology attraction, and is located at 4425 Arrowswest Drive in Colorado Springs. Current school year hours are Tuesday through Saturday, 10:00 a.m. – 5:00 p.m. Summer hours, effective June 1, will be Monday through Saturday, 10:00 a.m. – 5:00 p.m.
Discovery Center daily admission fees are $10 for adults, $7.50 for seniors (age 65+), $7.50 for college students with I.D., $4.50 for children ages 4-17. Children age three years and younger are admitted free. Military rates are $5.00 for adults with I.D., and $4.00 for military children ages 4-17 with I.D. Military includes active duty, guard, reserve or retiree with I.D.
This article is part of Space Watch: May 2015 (Volume: 14, Issue: 5).
---
Posted in Spotlight