Education
---
Launch Your Future Explorer
Written by: developer
Give your child some space this summer with a memorable summer adventure at the Space Foundation Discovery Center.
New for 2016, the Space Foundation has created a summer program at its Discovery Center in Colorado Springs, specifically for youngsters ages nine through 12 years. Explore Space Experience is designed and led by certified master teachers to offer a variety of hands-on, immersive activities and experiences based on space and science, technology, engineering, art and math (STEAM).
Enrollment is currently available for both full day and half day sessions. Four week-long themes are currently available: Rocketry, Train Like an Astronaut, Astronomy and Space Technology. The sessions are all held on site and indoors at the Space Foundation Discovery Center, 4425 Arrowswest Drive, just off of Garden of the Gods Road, in Colorado Springs. The program does not include lunch or snacks.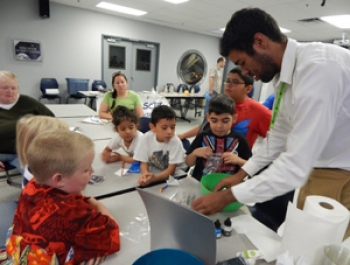 Rocketry
June 13 - 16 full day, and June 13 - 17 half day
Future engineers will go on an intriguing journey to learn all about rocketry. We will focus on aerodynamic and rocketry principles, enjoy hands-on projects, such as designing indoor rockets, observing rocket simulations and learning about rocket history.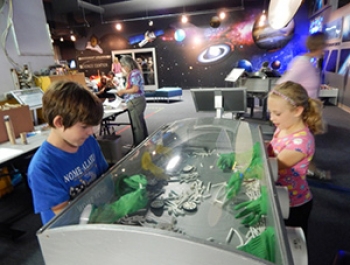 Train Like an Astronaut  
June 20 - 23 full day, and June 20 - 24 half day
Aspiring astronauts will explore what it's like to train like an astronaut and why an astronaut's physical well-being is critical for mission success. Learn about the effects of microgravity on the circulatory, muscular, skeletal and digestive systems and develop product prototypes necessary for safe space travel.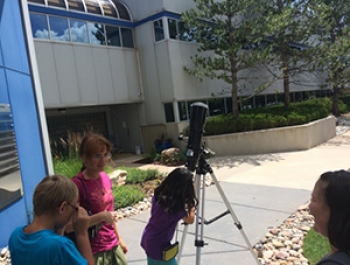 Astronomy
June 27 - 30 full day, and June 27 - July 1 half day
Young explorers will learn about stars, planets and our vast universe -- enjoying hands-on activities incorporating science, technology, engineering, art and math (STEAM), including creating scale models of the Solar System, exoplanets, possible alien life, constellations and more.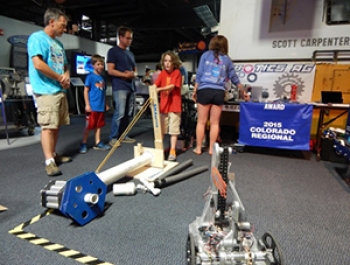 Space Technology 

July 11 - 14 full day, and July 11 - 15 half day
Young designers will embark on a creative journey to learn about 21st Century technologies used in space. They will compete in design challenges and create simulations, learning skills that will be needed for careers of the future. Participants will engage in activities that will highlight robotics, 3D printing, coding and much more.
Register Now
Sign up now for all four sessions, or for individual sessions. The full day schedule is 9:00 a.m. to 4:00 p.m., Monday through Thursday. Full day registration is $295 per session.
Half day options are 9:00 a.m. to 12:30 p.m., or 12:30 p.m. to 4:00 p.m., Monday through Friday. Half day registration is $185 per session.
See more information here, or email [email protected].
This article is part of Space Watch: June 2016 (Volume: 15, Issue: 6).
---
Posted in Education