Space Awareness
---
You Don't Need to be an Astronaut to Get to Space
Written by: developer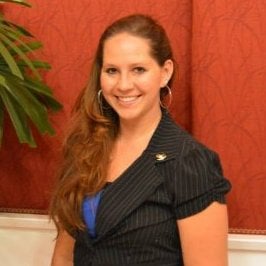 by Colleen Parith, Marketing & Communications Specialist
It's true, you don't need to be an astronaut to go to space. Well, physically perhaps, but really, space is increasingly getting easier and more cost effective to reach. Nearly every resupply mission that leaves Earth for the International Space Station (ISS) also carries science from a wide-range of sources here on Earth. From high school students, to professional scientists, nonprofit organizations to cheerleading organizations, people from all walks of life are sending their research and experiments to space.
On the recent CRS-9 resupply mission, which launched July 18, a Colorado high school science team sent an experiment to aid in determining how nano-scale structures can be created. Through a NASA program called HUNCH (High Schools United with NASA to Create Hardware), the Aurora-based students from Eagle Crest High School are studying how silver crystals form wires as small as one-atom wide. In microgravity, crystals can form larger structures because they will not collapse on themselves. This research could assist us on Earth by finding better ways to produce structures. Some of the students (pictured) who worked on this project have graduated, and will begin classes at MIT in the fall. Others are only beginning their junior year of high school. As students grow in their careers, some will continue to send science to the Space Station. One example is Bruce Hammer, Ph.D., and his research on OsteoOmics, examining bone loss, with the goal of helping patients on Earth with osteoporosis. An astronaut in space will experience 1-3 percent bone loss a month, the same that someone with osteoporosis experiences in a year, and this study will determine changes at a molecular level in magnetic levitation and microgravity.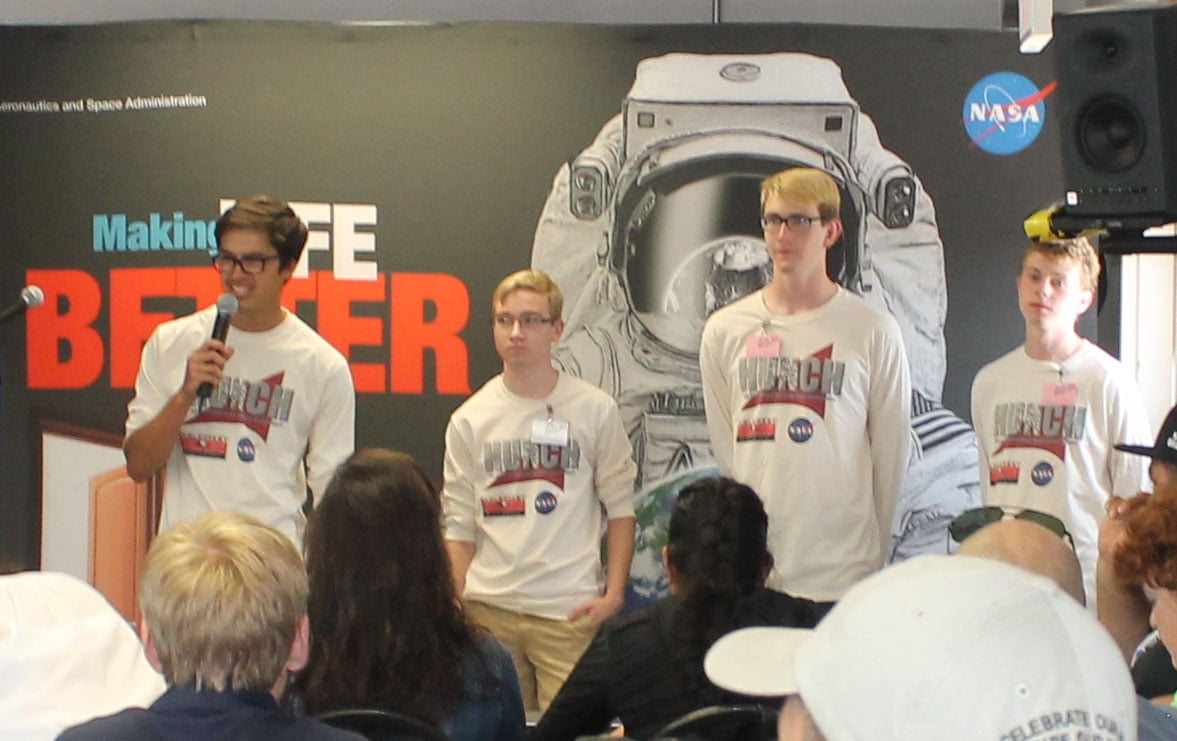 In 2012 and 2013, winners of the Space Foundation's International Student Art Contest had digital images of their prize-winning artwork sent to the ISS as part of a Japanese program called TERRAHEART. This program has sent student art, poetry and writing to the ISS.
A group of professional cheerleaders and the University of California, Davis, also sent an experiment to the ISS in 2014 on the CRS-3 mission. Science Cheerleaders is a group of current and former NFL and NBA cheerleaders pursuing careers in STEM fields. Their experiment, Project MERCCURI (Microbial Ecology Research Combining Citizen and University Researchers) was looking to improve the understanding of how different microbes behave in microgravity, which would ultimately assist in planning for long-term space missions. There were 48 specimens sent for research, eight of which were swabs collected from past, present and future Mars probes.
All of this research being conducted in space is made possible thanks to companies like CASIS and Nanoracks, and as technology develops, getting to space will continue to become easier and more affordable. You may not be able to physically get to space yet, but your work just may.
This article is part of Space Watch: August 2016 (Volume: 15, Issue: 8).
---
Posted in Space Awareness