Space Foundation News
---
Space Foundation Launches CEO Search
Written by: developer
The Space Foundation Board of Directors has begun a global search to fill the leadership position of Chief Executive Officer.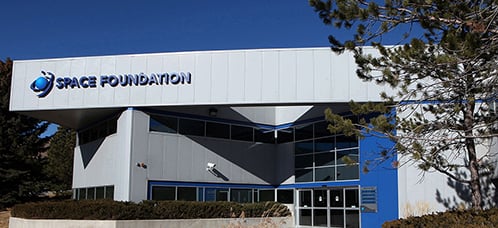 The CEO will be based at Space Foundation World Headquarters in Colorado Springs, Colo., to lead a premier team of 50 professionals, providing advocacy and education services to the space industry, educators and students, government officials and news media around the world.
The search is being managed by McAleer Gray, a retained executive recruiting and leadership services firm based in Denver. Applicants may contact McAleer Gray via email to Terrance McAleer ([email protected]) or Brad Gray ([email protected]). No calls or inquiries will be accepted at the Space Foundation.
The Space Foundation has three times been named by The Nonprofit Times as among the 50 best nonprofit organizations to work for in the U.S.
The Space Foundation CEO position has been vacant since Oct. 24, 2016, following the resignation of the previous CEO. Chief Operating Officer Shelli Brunswick is currently Acting CEO. See more about Space Foundation leadership and its Board of Directors here.
This article is part of Space Watch: January 2017 (Volume: 16, Issue: 1).
---
Posted in Space Foundation News