Education
---
Preparing Children for Careers in Space
Written by: developer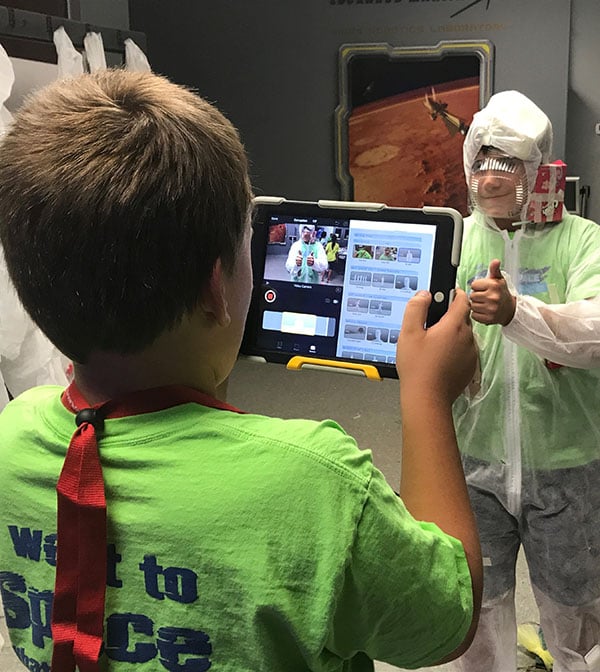 Now in its second season, the Space Foundation's Explore Space Experience is not so much a summer camp, as it is a program to inspire and engage children ages 9 through 14 in the technology and learning that will lead them to 21st Century careers.

Explore Space Experience was created by the Space Foundation education team to provide a variety of hands-on, immersive activities and experiences based on space and science, technology, engineering, art and math (STEAM). It is ideal for children who have an interest in space and STEAM subjects, and who are ready to explore more specialized learning, such as what it would take to live and work on Mars, or the connection between sci-fi movies and real-world space technologies.
"We are teaching students the 21st Century skills that they will need to be successful in the career fields they choose, whether it is STEAM-related or not," said Vice President – Education, Bryan DeBates. "Skills such as teamwork, collaboration, leadership, communication, creativity and problem solving are being learned through the various engaging, hands-on activities during each week. The students get to participate in creating their own sci-fi movies, coding on Raspberry Pi's and learning how to create objects on a 3D printer. Students even get to use the 'force' in moving objects through a maze utilizing the properties of magnetism."
Four week-long themes are offered during June and July at the Space Foundation Discovery Center in Colorado Springs, and the programs are led by the Space Foundation's master teachers.

"We are inspiring the next generation of STEAM professionals, whether they are scientists, engineers, astronauts, artists or fashion designers. For many of these students this is their first exposure to this kind of technology, or these type of activities," said DeBates. "For many, this will be their one moment in time that inspires them to pursue a career in a STEAM-related field. We have had several students say already, that they didn't know STEAM could be so fun. That is why we do what we do. The future will happen with or without us. We choose to create the future, through these students. That will be exciting."
Learn more about Explore Space Experience here.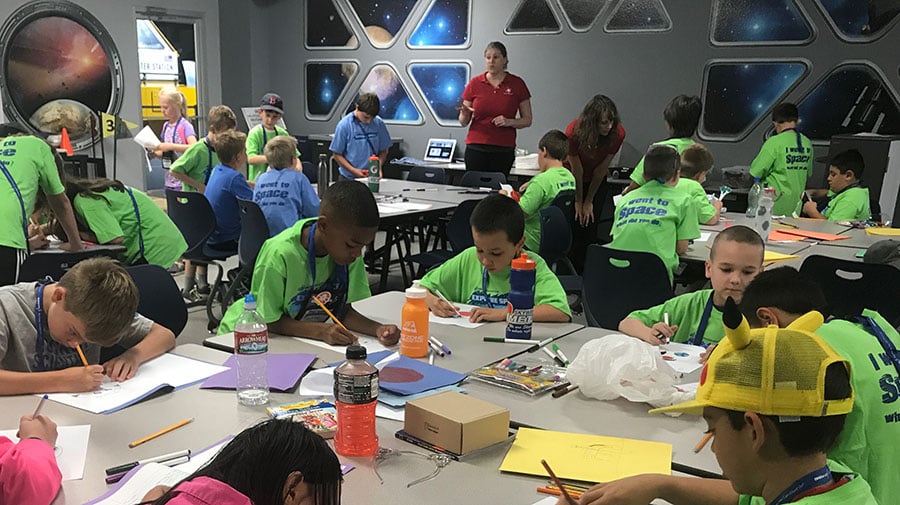 This article is part of Space Watch: July 2017 (Volume: 16, Issue: 7).
---
Posted in Education