Space Awareness
---
Space Foundation Op-ed: What will be different next time we go to the moon
Written by: Space Foundation Editorial Team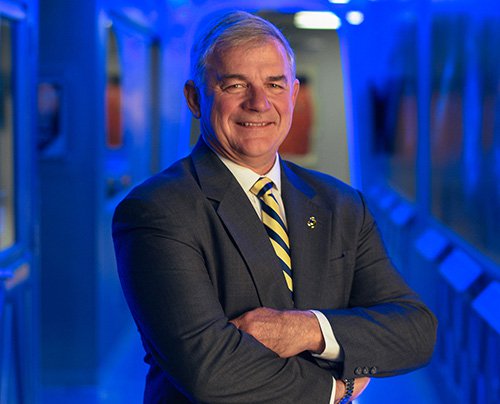 Tom Zelibor, CEO of the Space Foundation.
An op-ed by Space Foundation CEO Tom Zelibor appeared in the July 16, 2019, special Apollo 11 at 50 issue of SpaceNews. In it, Zelibor reflects on seeing the moon landing on television as a teenager and has credited that experience with his decision to pursue a career in flying. He has said that the inspiration from the moon landing led him to become a Naval aviator, a career choice that "…took me to so many places that I might have otherwise never discovered."
Read more reflections on the moon landing in his op-ed in SpaceNews here.
Wednesday, July 17, 2019
---
Posted in Space Awareness