Space Foundation Press Releases
---
Space Foundation Announces Colorado Space Heroes Hall of Fame Inductees for 2020
Written by: Space Foundation Editorial Team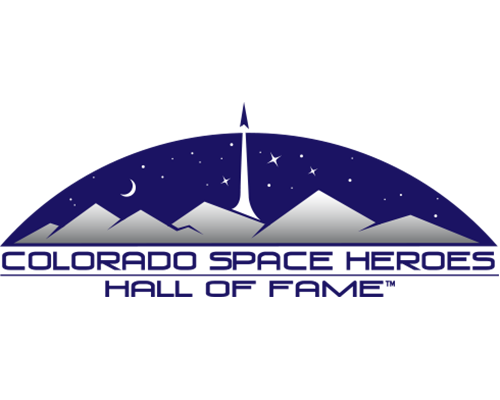 COLORADO SPRINGS, Colo. (Jan. 15, 2020) — The Space Foundation has announced this year's inductees into the Colorado Space Heroes Hall of Fame, to be honored at a reception at the Governor's Residence at Boettcher Mansion on Feb. 26.
The Colorado Space Heroes Hall of Fame was created by the Space Foundation in 2016 to inspire future space heroes and celebrate those who have contributed most significantly to the success of Colorado's space community.
The award is presented every two years to outstanding individuals who have made personal or professional contributions in the space arena that span a decade or more, and who have lived or worked in Colorado to a significant extent.
In announcing the newest honorees, Space Foundation CEO, Tom Zelibor remarked, "Colorado has always pioneered frontiers and this newest class of inductees continues that tradition of leadership, initiative, and achievement. Their spirit and example exemplify the best of this state, and are part of the reason Colorado is home to some of the world's greatest space leaders and capabilities. We are in their debt and humbled to honor them."
The inductees for 2020 are:
George H. Born, Ph.D., aerospace engineer, Distinguished Professor, and founder and Director Emeritus of the Colorado Center for Astrodynamics Research (CCAR) at the University of Colorado Boulder (posthumous award).
Kevin P. Chilton, USAF (Ret.), former test pilot, mechanical engineer, and former Commander, U.S. Strategic Command.
Thomas Marsh, retired Executive Vice President of Lockheed Martin Space Systems Co.
The nominations were submitted during the fall and reviewed by a volunteer selection committee.
Previous inductees include —
2018:
Norman R. Augustine
James Benson Irwin, USAF (Ret.)
Merri J. Sanchez, Ph.D.
2016:
James V. Hartinger, USAF (Ret.) (posthumous award)
Ronald M. Sega, Ph.D.
Alan Stern, Ph.D.
The Hon. Peter B. Teets
The Colorado Space Heroes Hall of Fame lives virtually on the Space Foundation website, and will eventually have a permanent physical presence at the Space Foundation Discovery Center space museum and education center in Colorado Springs. Learn more by visiting https://www.spacefoundation.org/colorado-space-heroes-hall-of-fame/
About the Space Foundation
Founded in 1983, the Space Foundation is a 501(c)(3) nonprofit and the world's premier organization to inspire, educate, connect, and advocate on behalf of the global space community. It is a leader in space awareness activities, educational programs, and major industry events, including the annual Space Symposium. Space Foundation headquarters is in Colorado Springs, Colo., USA, and has a public Discovery Center, including El Pomar Space Gallery, Northrop Grumman Science Center featuring Science On a Sphere®, and the Lockheed Martin Space Education Center. The Space Foundation has a Washington, D.C., office, as well as field representatives in Houston and on the Florida Space Coast. It publishes The Space Report: The Authoritative Guide to Global Space Activity, and through its Space Certification™ and Space Technology Hall of Fame® programs, recognizes space-based innovations that have been adapted to improve life on Earth. Visit both websites — www.SpaceFoundation.org and DiscoverSpace.org — and follow us on Facebook, Twitter, Instagram, LinkedIn, and YouTube.
# # #
Space Foundation contact:
Carol Hively, Director – Public Relations & Team Communications
[email protected]
---
Posted in Space Foundation Press Releases