Colorado Space Heroes Hall of Fame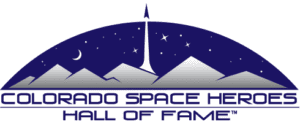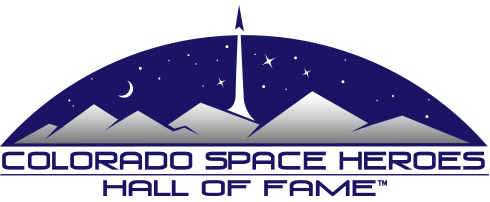 In 2016, Space Foundation created the Colorado Space Heroes Hall of Fame to inspire future space heroes, celebrate those who have contributed most significantly to the development and success of Colorado's space economy, and highlight Colorado's leading role in all things space.
The award is presented to outstanding individuals who have made personal or professional contributions in the space arena that span a decade or more, and who have lived or worked in Colorado to a significant extent.
Honorees are determined by a solicitation of nominations and review of those nominations by a volunteer selection committee recruited each year by Space Foundation. Honorees are subsequently inducted into the Colorado Space Heroes Hall of Fame in a special reception. Proceeds help benefit Space Foundation STEM education programs, inspiring students to reach for the stars.
Contact us to inquire about sponsorship opportunities for the Colorado Space Heroes Hall of Fame and other Space Foundation programs, or to learn more about our organization.
2020 Colorado Space Heroes Hall of Fame Honorees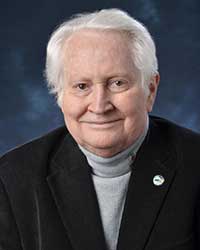 George H. Born, Ph.D.
Aerospace engineer, Distinguished Professor, and founder and Director Emeritus of the Colorado Center for Astrodynamics Research (CCAR) at the University of Colorado Boulder (posthumous award)
George Henry Born was born on November 10, 1939, in a farmhouse in Westhoff, Texas, the eighth of nine children, and grew up in the world of cotton farming. In 1957, he graduated as valedictorian of his class from Industrial High School in Vanderbilt, Texas. His freshman year of college, Dr. Born attended Texas Lutheran College in Seguin, then transferred to the University of Texas at Austin, where he completed his bachelor's degree in Aerospace Engineering in 1962. Dr. Born later returned to the University of Texas to complete his Doctor of Philosophy in Aerospace Engineering in 1968 under the guidance of Professor Byron Tapley, with whom he would later write a book on satellite navigation and orbit determination.
After completing his doctorate, Dr. Born spent two years as an aerospace technologist at the Manned Spacecraft Center at Johnson Space Center in Houston, Texas (JSC), working on the Apollo program, designing lunar orbits and providing navigation support.
In 1970, Dr. Born left JSC to work at the Jet Propulsion Laboratory in Pasadena, California (JPL), where he became known for his work in satellite navigation and precise orbit determination. He worked on various missions while at JPL including the Mariner 9 Project, the Viking Missions to Mars, and the Seasat Project. During this time, Dr. Born also served as supervisor of the Precision Orbit Determination Group, which was responsible for navigating Earth and inter-planetary missions. He was instrumental in the design and implementation of the TOPEX/ Poseidon oceanographic mission. This was a joint project between NASA and the French space agency, CNES. During this time, he won seven NASA awards for his technical and managerial contributions.
In 1985, Dr. Born accepted a position as professor of Aerospace Engineering Sciences at the University of Colorado Boulder. He then founded the Colorado Center for Astrodynamics Research (CCAR) at the University. This was the first research center established in the College of Engineering and Applied Sciences. This center became internationally known for its contributions to spacecraft guidance, control, and navigation; and remote sensing of the oceans and atmosphere with radars and lidars. Dr. Born was recognized in 2015 as a Distinguished Professor. He truly embodied the role of a mentor, providing countless hours advising, encouraging, nurturing, and advocating for student success. He served as director of the research center for 28 years, continuing his work until just a few days before his death on January 21, 2016.
Over the course of his career, Dr. Born was recognized as a Fellow of the American Institute of Aeronautics and Astronautics and of the American Astronautical Society and was inducted into the National Academy of Engineering for contributions to satellite geodesy and oceanography.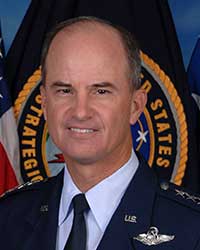 Gen. Kevin P. Chilton, USAF (Ret.)
Former test pilot, mechanical engineer, and former Commander, U.S. Strategic Command
General Chilton completed a 34½-year Air Force career as Commander of U.S. Strategic Command from 2007 to 2011, where he was responsible for the plans and operations for all U.S. forces conducting strategic deterrence and the Department of Defense's space and cyberspace operations.
Prior to this assignment, General Chilton commanded at the wing, numbered air force, major command and unified combatant command levels including serving as Commander of Air Force Space Command from 2006 to 2007. He flew operational assignments in the R-4C and F-15 and, as an Air Force test pilot, conducted weapons testing in various models of the F-4 and F-15. He also served 11 years as a NASA astronaut, where he flew as the Commander of STS-76, his third Space Shuttle mission, and served as the Deputy Program Manager for Operations for the International Space Station Program.
General Chilton is a distinguished graduate of the U.S. Air Force Academy, with a Bachelor of Sciences degree in engineering sciences, a Columbia University Guggenheim Fellow with a Master of Sciences degree in mechanical engineering, and a distinguished graduate of the U.S. Air Force pilot training and test pilot schools. He also was awarded an honorary Doctor of Laws degree from Creighton University.
General Chilton currently serves as an independent consultant and as a director for Level 3 Communications and Orbital ATK corporations. He is a trustee of the Air Force Academy Falcon Foundation, a member of the Los Alamos and Lawrence Livermore National Laboratories Board of Governors and a member of the Sandia National Laboratory Board of Managers. He is a former director of the Aerospace Corp., Anadarko Petroleum Corp., and Schafer Corp.
Retired from the Air Force in 2011, General Chilton is a senior fellow with the National Defense University in support of multiple programs.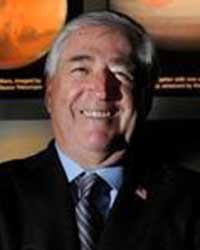 G. Thomas Marsh
Retired Executive Vice President of Lockheed Martin Space Systems Co.
In 2006, Mr. Marsh retired as Executive Vice President of Lockheed Martin Space Systems Company, a
subsidiary of Lockheed Martin Corporation.
From 1969 until its merger in 1995 to form Lockheed Martin Corporation, Mr. Marsh worked at Martin Marietta Corporation, culminating with his role as President, Manned Space Systems.
After 1995, Mr. Marsh held positions of increasing responsibility within Lockheed Martin Corporation, including serving as President and General Manager of the Missiles and Space Operations business unit from 2002 until his appointment as Executive Vice President of Lockheed Martin Space Systems in 2003.
Following his retirement from Lockheed Martin, Mr. Marsh served as the co-Chairman of the Colorado Space Coalition. He was selected for this role because of his unique skillset and reputation for space leadership in the state of Colorado. Mr. Marsh, in this role and otherwise, has maintained a significant leadership role in advocating for and promoting the space industry in Colorado.
Mr. Marsh is a fellow of the American Astronomical Society (AAS), a fellow of the American Institute of Aeronautics and Astronautics (AIAA), and a member of the Institute of Electrical and Electronics Engineers (IEEE). He holds a bachelor's degree in electrical engineering from the University of New Mexico and an MBA from the University of Colorado. Mr. Marsh attended the Massachusetts Institute of Technology's Sloan School of Management.
2020 Colorado Space Heroes Hall of Fame Sponsors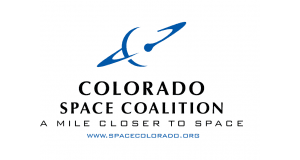 2018 Colorado Space Heroes Hall of Fame Honorees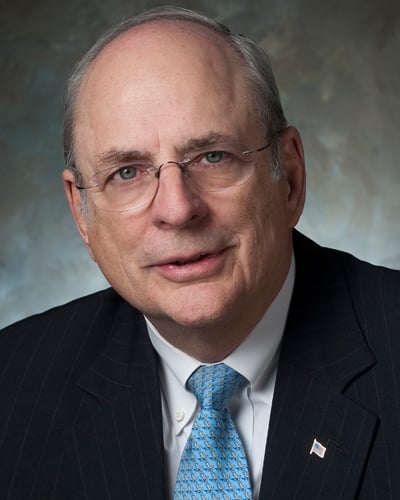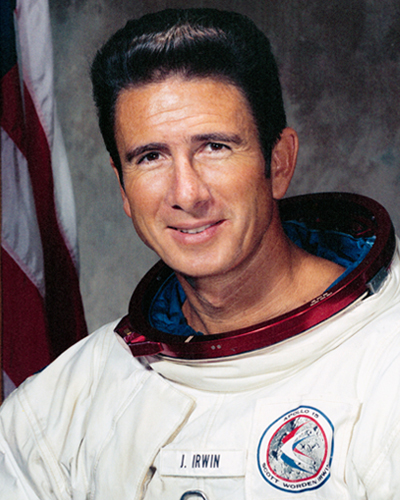 Col James Benson "Jim" Irwin, USAF (Ret)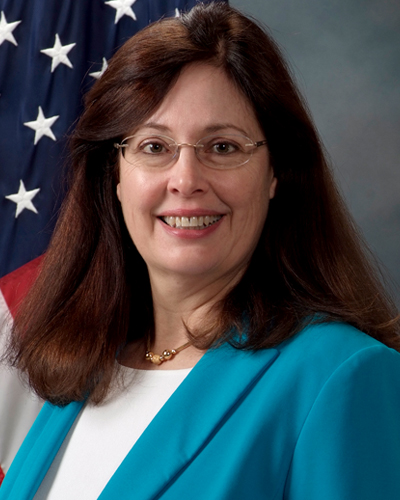 2016 Colorado Space Heroes Hall of Fame Honorees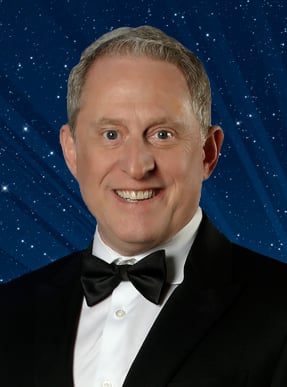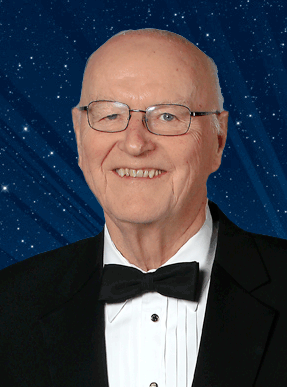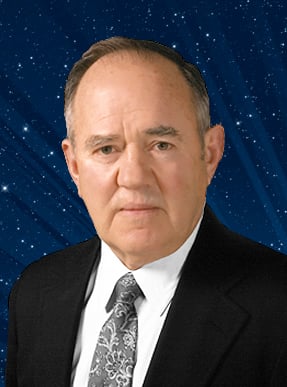 Gen. James V. Hartinger, USAF (Ret.) (Posthumous Award)