Discover Space
---
Take Advantage Now of Space Foundation's Free On-Demand STEM Webinar Series Funded by Lockheed Martin
Written by: Space Foundation Editorial Team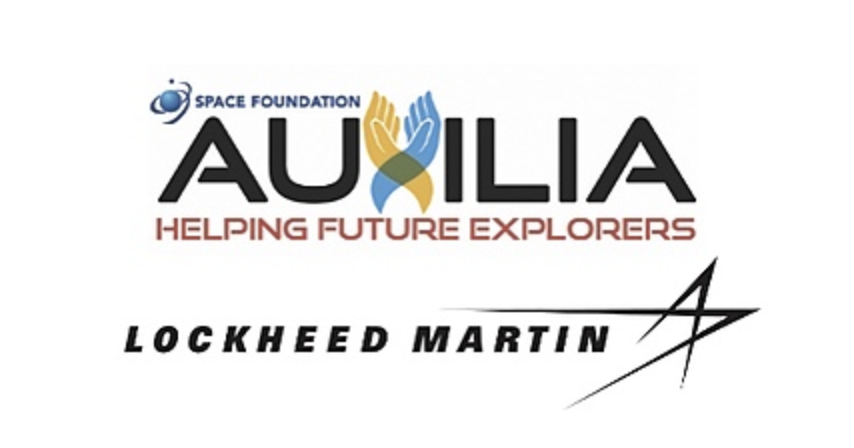 The Space Foundation, with the support of Lockheed Martin, is offering a 15 series on-demand webinar event of space-inspired STEM activities and career pathway discussions geared toward middle and high school students that also benefits parents and teachers.
The goal is to support the development of students to become lifelong STEM learners, to grow a community's organic workforce, and to strengthen economic development while also inspiring students through virtual hands-on activities and lesson plans. Additionally, participating students will have the opportunity to listen to stories and the career pathway of a former NASA astronaut during sessions of our Audience With an Astronaut® program.Communities in California, Florida, Alabama, and Colorado are being targeted for this outreach with content specific to workforce development.
Each episode will launch at 10:00 a.m. Mountain Time, Monday through Friday, with the last webinar on Friday, June 5. Each Monday, the Audience With an Astronaut® episode will begin immediately after the lesson tutorial is completed.
Webinar access is free, but requires registration and completion of a short survey. Register now at https://tinyurl.com/LM-Webinars
To view videos after sessions are completed, please visit https://www.gotostage.com/channel/lockheedmartinsitc
The webinar series is part of the Space Foundation's Auxilia program, which is Latin for helping hands, so named because the Space Foundation is sharing its helping hands, as well as its educators' talents, experiences, and insights to inspire the next generation of explorers, entrepreneurs, and innovators. Learn more at https://www.discoverspace.org/.
---
Posted in Discover Space