Partner News
---
Strain to Retire in January 2021; Kaufman Promoted to President of Aerospace Business
Written by: Space Foundation Editorial Team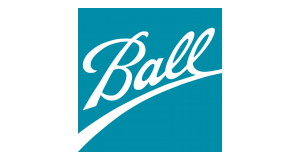 WESTMINSTER, Colo., Nov. 4, 2020 — Ball Corporation (NYSE: BLL) today announced that Robert D. Strain, senior vice president, Ball Corporation and president of Ball Aerospace, will retire effective Jan. 1, 2021, after more than 30 years in the aerospace industry. Dr. David Kaufman, chief operating officer of Ball Aerospace since January 2020, will succeed Strain in a similar capacity.
"Rob has had a long and accomplished career in the industry and has successfully led our aerospace business to be a trusted, mission-critical partner to our civil, defense and intelligence customers. We thank him for his leadership during a time of unprecedented growth for Ball Aerospace and wish him well in retirement," said John A. Hayes, Ball's chairman, president and chief executive officer. "Rob has worked closely with Dave throughout 2020 to ensure a smooth transition for our business, employees and customers. We are excited about the future and look forward to continued growth and operational excellence under Dave's leadership."
Kaufman has more than 25 years of engineering and management experience supporting the aerospace industry and government customers. He joined Ball Aerospace in 2000 as a spacecraft systems engineer and has held several leadership positions of increasing responsibility. He served as vice president and general manager of the National Defense Strategic Business Unit from 2013 to 2019, when he was named chief operating officer in January 2020. Kaufman began his aerospace career as a thermal engineer at Hughes Space & Communications Co.
Kaufman received a B.S. in mathematics from Willamette University, a B.S. in mechanical engineering from Stanford University, and an M.S. and Ph. D in mechanical engineering from the California Institute of Technology.
About Ball Corporation
Ball Corporation supplies innovative, sustainable aluminum packaging solutions for beverage, personal care and household products customers, as well as aerospace and other technologies and services primarily for the U.S. government. Ball Corporation and its subsidiaries employ more than 18,300 people worldwide and reported 2019 net sales of $11.5 billion. For more information, visit www.ball.com, or connect with us on Facebook or Twitter.
Investor Contact: Ann T. Scott
(303) 460-3537, [email protected]
Media Contact: Renee Robinson
(303) 460-2476, [email protected]
---
Posted in Partner News