Education
---
New Educational Collaboration Announced Between Space Foundation and the Center for the Advancement of Science in Space
Written by: Space Foundation Editorial Team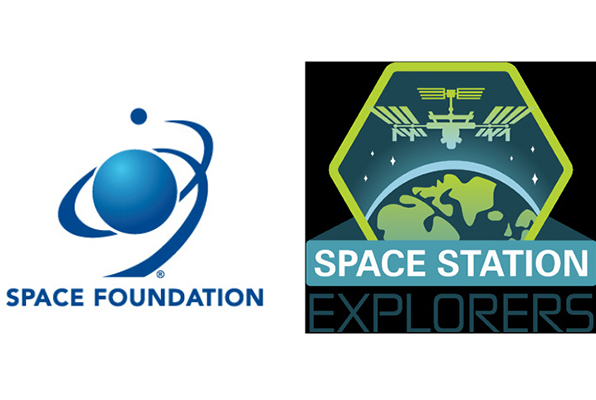 Space Foundation's Teacher Liaison program and the Center for the Advancement of Science in Space's Space Station Ambassador Program are joining forces
New collaboration will double the impact of existing educational programs
Partnership extends the reach of programs to 1,000-plus educators and tens of thousands of students worldwide
COLORADO SPRINGS, Colo. — Dec. 17, 2020 — Space Foundation, a 501(c)(3) global space advocate for nearly 40 years announced today that a memorandum of understanding (MOU) has been established creating an education collaboration between Space Foundation and the Center for the Advancement of Science in Space (CASIS), manager of the International Space Station (ISS) U.S. National Laboratory. Through this MOU, both organizations will seek avenues to leverage their individual education programs and double their impact. The new collaboration will add significant value for teachers and students around the world, and deliver engaging, high-quality STEM-based content into the hands of educators who can share it with the world's future space explorers.
With the space sector currently valued at $424 billion, and an anticipated boom projected to boost that to $1.1 trillion by the 2040s (according to The Space Report), such staggering growth will be accompanied by the need for skilled employees to fill the abundance of new jobs that growth will create. To inspire the next generation of scientists, engineers, and astronauts to take their place within this growing space industry, Space Foundation and CASIS are uniting their highly acclaimed educational efforts — the Space Foundation Teacher Liaison Program and the CASIS Space Station Ambassador Program — both aimed at impacting students tomorrow by providing high-quality professional development to teachers today.
Together these organizations reach more than 1,000 educators worldwide, indirectly impacting students numbering in the tens of thousands. To increase the impact of these programs, Space Foundation and CASIS seek to embark on this new chapter of promoting student engagement by working as partners to benefit students and teachers globally by bringing the power of the space station, and its vast capabilities to engage and inspire future explorers. Beginning in 2021, the partnership will offer a series of educational webinars and panels, the first of which will focus on:
Expressing her enthusiasm about the newly established partnership, Space Foundation Space Education Specialist and Teacher Liaison Coordinator Jodie Guillen shared, "One of the biggest challenges facing educators today is getting students to push past their current circumstances and help them to see that even the sky is not the limit anymore. By providing teachers with high-quality professional development opportunities, in collaboration with CASIS, educators will gain unprecedented access to the science being conducted aboard the ISS, and also acquire the resources, tools, and curriculum to bring that science right into their classrooms."
About Space Foundation
Space Foundation is a 501(c)(3) nonprofit advocate for the global space community. Through a partnership model, its Center for Innovation and Education unites the entire spectrum of global stakeholders, including public and private businesses, government agencies, educational institutions, and local communities, to serve the entire life cycle of the workforce, from students and young leaders to entrepreneurs and professionals. Best known for its annual Space Symposium, and now the digital Space Symposium 365, Space Foundation also publishes The Space Report, its quarterly authoritative guide to research and analysis of the space industry. Headquartered in Colorado Springs, Colo., Space Foundation's Discovery Center offers rich programming on-site and online for teachers, parents, and students. Visit Space Foundation at www.SpaceFoundation.org, and follow us on Facebook, Twitter, Instagram, LinkedIn, and YouTube.
About the CASIS Space Station Explorers
Space Station Explorers is a community of educators, learners, and organizations that make STEM learning fun and exciting through connections with the International Space Station (ISS) National Lab. They collaborate with many partner organizations on innovative programs and resources for K-12 students, educators, and the public, including opportunities to design experiments to launch into space! For more information, visit www.issnationallab.org/stem/
###
All brand names and product names are trademarks or registered trademarks of their respective companies.
Tags: Space Foundation, Teacher Liaison Program, Center for the Advancement of Science in Space, CASIS, ISS National Laboratory, International Space Station National Laboratory, educators, professional development for teachers, educational programming
Media Contact:
Rich Cooper
Vice President, Strategic Communications & Outreach
Space Foundation
(202) 596-0714
[email protected]
[email protected]
Media Contact:
Patrick O'Neill
Sr. Manager, Public Affairs and Outreach
CASIS/ISS National Lab
[email protected]
---
Posted in Education