Partner News
---
Aerojet Rocketdyne Delivers Key Space and Defense Capabilities for the Nation During 2020
Written by: Space Foundation Editorial Team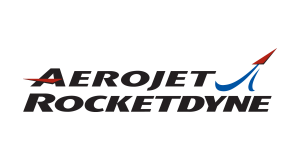 EL SEGUNDO, Calif., Dec. 16, 2020 – Major contract awards to support the nation's heavy-lift exploration rocket and next-generation strategic deterrent programs were among the 2020 highlights for Aerojet Rocketdyne.
Other contributors to another successful year in service to the nation were additional breakthroughs and contract awards in space exploration, missile defense, hypersonics and national security launch, as well as achieving a number of milestones on long-running space and defense production programs. The company produced more than 330 in-space engines and nearly 70,000 solid rocket motors this year.
Aerojet Rocketdyne employees displayed great resilience and innovation as they adapted to the challenges posed by the COVID-19 pandemic. The company implemented comprehensive safety protocols and flexible workforce practices to keep our employees safe while continuing to meet our commitments to America's defense and space exploration programs.
The following are some of Aerojet Rocketdyne's noteworthy achievements in 2020:
Hypersonics
Propulsion Protecting the Nation and our Warfighters
National Security Space
Deep Space Exploration
International Space Station
Satellite Servicing
Innovating and Investing for the Future
Serving the Nation
Community Impact
For more details on how Aerojet Rocketdyne is enabling our nation's defense and space exploration programs, please visit www.Rocket.com.
About Aerojet Rocketdyne:
Aerojet Rocketdyne, a subsidiary of Aerojet Rocketdyne Holdings, Inc. (NYSE:AJRD), is a world-recognized aerospace and defense leader that provides propulsion systems and energetics to the space, missile defense and strategic systems, and tactical systems areas, in support of domestic and international customers. For more information, visit www.Rocket.com and www.AerojetRocketdyne.com. Follow Aerojet Rocketdyne and CEO Eileen Drake on Twitter at @AerojetRdyne and @DrakeEileen.
###
Media Contacts:
Eileen Lainez, Aerojet Rocketdyne, 571-239-7839
[email protected]
Mary Engola, Aerojet Rocketdyne, 571-289-1371
[email protected]
---
Posted in Partner News