Partner News
---
Ozmens' SNC Dream Chaser® Spaceplane Reflected in New Novel by International Bestselling Author Patricia Cornwell
Written by: Space Foundation Editorial Team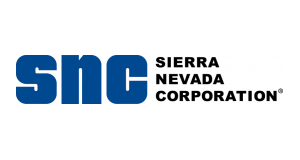 "Spin" is the Second Book in the Captain Calli Chase Series
SPARKS, Nev. (January 12, 2021) – Sierra Nevada Corporation (SNC), the global aerospace and national security company owned by Eren and Fatih Ozmen, is seeing fact and fiction come together with the reflection of its Dream Chaser spaceplane in the new novel, "Spin," by international bestselling author, Patricia Cornwell. "Spin" is the second book of Cornwell's to feature the protagonist Captain Calli Chase, a NASA investigator and scientist, turned Space Force pilot. Captain Chase's spaceplane, with advanced capabilities and clean lines like Dream Chaser, becomes a character of its own, assisting Captain Chase on a global rescue mission to save humanity.
"We love that Patricia envisioned a spaceplane for her futuristic novel and that vision already exists in our Dream Chaser," said SNC President and Chairwoman Eren Ozmen. "It goes to show that when Hollywood, writers and people imagine the best means for space travel, Dream Chaser is exactly what comes to mind."
A heart-pounding thriller, "Spin" is a race against time as Captain Calli Chase rushes to thwart a plot that leaves the fate of humanity hanging in the balance. Part of her mission takes her into geostationary orbit where she pilots Dream Chaser, tracking a rogue object.
"Patricia is such a thorough researcher and writer. She came to visit SNC to see the Dream Chaser capabilities up close to make sure she understood its technical capabilities," said Steve Lindsey, former NASA space shuttle commander and current senior vice president of strategy for SNC's space systems business area. "We hope readers find our spaceplane just as inspiring as Patricia did while writing her newest novel."
Cornwell's novel is available now on Amazon.com/Spin. 
About Dream Chaser Spaceplane
Owned and operated by SNC, the Dream Chaser spaceplane is a reusable, multi-mission space utility vehicle. It is capable of transportation services to and from low-Earth orbit and is the only commercial, lifting-body vehicle capable of a runway landing. The Dream Chaser Cargo System was selected by NASA to provide cargo delivery and disposal services to the International Space Station under the Commercial Resupply Services 2 (CRS-2) contract. All Dream Chaser CRS-2 cargo missions are planned to land at Kennedy Space Center's Shuttle Landing Facility.
About Sierra Nevada Corporation (SNC)
Owned by Chairwoman and President Eren Ozmen and CEO Fatih Ozmen, SNC is a trusted leader in solving the world's toughest challenges through best-of-breed, open architecture engineering in Space Systems, Commercial Solutions, and National Security and Defense. SNC is recognized among The Top 10 Most Innovative Companies in Space, as a Tier One Superior Supplier for the U.S. Air Force and is the only aerospace and defense firm selected as a 2020 US Best Managed Company. For nearly 60 years, SNC has delivered state-of-the-art civil, military and commercial solutions including more than 4,000 space systems, subsystems and components to customers worldwide, and participation in more than 450 missions to space, including to Mars. Visit sncorp.com to learn more.
MEDIA CONTACT:
Kimberly Schwandt
(O) 720-407-3223
[email protected]
---
Posted in Partner News