Space Foundation News
---
36th Space Symposium Final Countdown: Two Weeks to Go
Written by: Space Foundation Editorial Team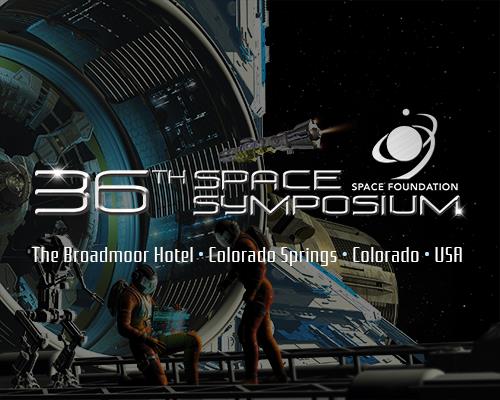 Notable Featured Speakers Added and COVID Precautionary Measures Updated
COLORADO SPRINGS, Colo. — Aug. 10, 2021 — Space Foundation, a nonprofit advocate organization founded in 1983, today announced details leading up to the 36th Space Symposium. The event is the premier assembly for the global space ecosystem, taking place Aug. 23-26 at The Broadmoor in Colorado Springs and virtually through the Symposium 365 Digital Platform. In-person and virtual registrations are available and can be found at www.spacesymposium.org/fees-tickets-and-policies/.
Featured Speaker Additions:
Chirag Parikh, Executive Secretary, National Space Council, The White House
John E. Hyten, USAF, Vice Chairman, Joint Chiefs of Staff
The Honorable Frank Kendall, Secretary, U.S. Air Force
Pam Melroy, USAF (Ret.), Deputy Administrator, NASA
Simonetta Di Pippo, Director, United Nations Office for Outer Space Affairs (UNOOSA)
His Excellency Dr. Salim AlMalik, Director General, Islamic World Educational, Scientific and Cultural Organization (ICESCO)
Christopher Kubasik, Vice Chair and Chief Executive Officer, L3Harris Technologies
Leanne Caret, President and CEO, Boeing Defense, Space & Security
Lisa Callahan, Vice President and General Manager, Commercial Civil Space, Lockheed Martin Space
Previously Announced Presenters Include:
John W. "Jay" Raymond, USSF, Chief of Space Operations, United States Space Force
GEN James H. Dickinson, USA, Commander, U.S. Space Command
Gen. DeAnna M. Burt, USSF, Commander, Combined Force Space Component Command, U.S. Space Command, Deputy Commander, Space Operations Command, U.S. Space Force
The Honorable Senator Jerry Moran, United States Senate
The Honorable Senator Bill Nelson, Administrator, NASA
Josef Aschbacher, Director General, European Space Agency (ESA)
The Honorable Chris Scolese, Director, National Reconnaissance Office
Salvatore T. "Tory" Bruno, President and Chief Executive Officer, United Launch Alliance
Gwynne Shotwell, President and Chief Operating Officer, SpaceX
Visit www.spacesymposium.org/agenda/ to see the full 36th Space Symposium agenda and www.spacesymposium.org/marketing-speakers/ to view all the scheduled presenters.
Updated COVID-19 Precautions — Bring Your Masks
The U.S. Centers for Disease Control and Prevention is now recommending that all individuals wear a mask indoors in public, in areas of substantial or high transmission levels, to maximize protection and prevent spreading to others.
In consultation with government and industry stakeholders, Space Foundation is currently directing that all individuals, regardless of vaccination status, wear masks at indoor settings that are part of the 36th Space Symposium. Space Foundation will continue monitoring reports and guidance from the CDC, Colorado Department of Public Health & Environment, and the El Paso County Department of Public Health to assess potential changes to this policy. The health and safety of all Space Symposium participants remain of the utmost importance to Space Foundation.
While the COVID-19 pandemic is still present, Space Foundation is working closely with The Broadmoor team, Freeman exhibit management, other support vendors, and state and local public health authorities to provide everyone a safe and successful Space Symposium environment. Those efforts include thorough and constant cleaning and sanitizing of surfaces, assembly venues, meeting rooms and exhibit spaces. Other safeguards include high-tech scanning, the use of facial coverings and social distancing practices. As the event date approaches, the latest details outlining the safety and hygiene practices to be used by The Broadmoor and Freeman will be updated on the Space Symposium website.
About Space Symposium
Space Symposium is the premier assembly for the global space ecosystem, hosted by Space Foundation since 1984. The live event is widely attended by commercial and government leaders, young professionals, entrepreneurs and educators in Colorado Springs, Colorado. This year's 36th Space Symposium will enable its thousands of global attendees to seamlessly engage and conduct business both in person and virtually via Symposium 365 Digital Platform. For more information, please visit www.space symposium.org.
About Symposium 365
Symposium 365, a division of Space Foundation, is the premier source for media and events in the global space ecosystem, offering authoritative news and information and venues for networking and conducting business via the world-renowned Space Symposium, Symposium 365 Digital Platform and The Space Report. Serving commercial, government and education sectors, Symposium 365 produces signature programming — live and online — for professionals, entrepreneurs, educators and students to learn, connect and conduct business 365 days a year. To learn more about Symposium 365, please visit www.spacesymposium365.org.
About Space Foundation
Space Foundation is a nonprofit advocate organization founded in 1983, offering a gateway to information, education and collaboration for space exploration and space-inspired industries that define the global space ecosystem. Driven by a partnership model, Space Foundation operates three divisions that unite the entire spectrum of stakeholders — business, government, education and local communities — through corporate membership, sponsorship, fundraising and grants: Symposium 365 is the premier source for media and events, including the world-renowned Space Symposium and The Space Report. Center for Innovation and Education is a lifelong learning platform. Global Alliance facilitates collaboration around the world. Visit Space Foundation at www.SpaceFoundation.org, and follow us on Facebook, Twitter, Instagram, LinkedIn and YouTube.
###
All brand names and product names are trademarks or registered trademarks of their respective companies.
Tags: Space Foundation, Space Symposium, Symposium 365 Digital Platform, virtual event, space economy, space technology, space innovation, space ecosystem, space commerce, space exploration, space-inspired industries, The Broadmoor
Media Contacts:
Rich Cooper
Vice President, Strategic Communications & Outreach
Space Foundation
(202) 596-0714
[email protected]
Dottie O'Rourke
TECHMarket Communications
(650) 344-1620
[email protected]
---
Posted in Space Foundation News