Space Foundation Press Releases
---
Space Foundation's Steve Eisenhart Elected International Astronautical Federation (IAF) Vice President
Written by: Space Foundation Editorial Team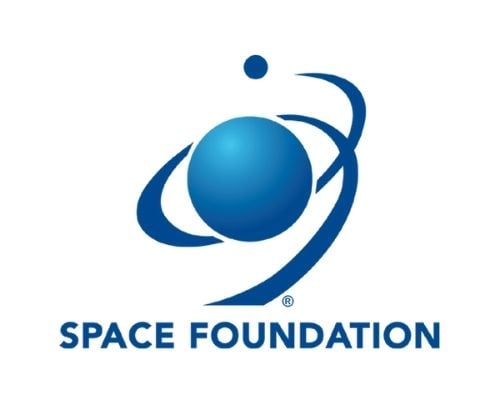 Veteran Space Leader Continues To Expand Reach and Impact Globally
COLORADO SPRINGS, Colo. — Nov. 3, 2021 — Space Foundation, a nonprofit advocate organization founded in 1983 for the global space ecosystem, today announced that the organization's Senior Vice President of Strategic & International Affairs Steve Eisenhart has been elected as one of the new vice presidents of the International Astronautical Federation (IAF).
Eisenhart was elected to the post at the 72nd International Astronautical Congress – IAC 2021, organized by IAF and hosted by the Mohammed Bin Rashid Space Centre (MBRSC) in Dubai, United Arab Emirates (UAE).
A 25-year employee of Space Foundation, Eisenhart has played a central role in shaping the annual Space Symposium program as well as maintaining and growing the organization's global relationships with space leaders in the civil, commercial, military, investment and research communities.
Space Foundation CEO Tom Zelibor joined Eisenhart at IAC 2021, with its more than 5,000 delegates from 110 countries, to observe the IAF election firsthand. Upon hearing the results of the IAF membership election, Zelibor stated, "From day one, Steve's leadership at Space Foundation has been tremendous, and his impact internationally cannot be overstated. It is a credit to the IAF leadership for recognizing the impact, counsel and cooperation he fosters within the global space ecosystem. We at Space Foundation are enormously proud of Steve's continued record of excellence and his service to the space community."
Reflecting on his election, Eisenhart added, "I am honored to join the distinguished leadership of the IAF and look forward to working with the team in serving the space community and expanding opportunities for all to be part of it."
Others elected alongside Eisenhart in service to the IAF membership include President of the Canadian Space Agency Lisa Campbell, Executive Director of the Space Generation Advisory Council (SGAC) Davide Petrillo, and Chief Operating Officer of the Centre National d'Etudes Spatiales (CNES) Lionel Suchet. All were elected as IAF vice presidents. Vice President of Global Sales, Marketing & Customer Experience at Blue Origin Clay Mowry was elected as IAF's incoming president.
About Space Foundation
Space Foundation is a nonprofit advocate organization founded in 1983, offering a gateway to information, education and collaboration for space exploration and space-inspired industries that define the global space ecosystem. Driven by a partnership model, Space Foundation operates three divisions that unite the entire spectrum of stakeholders — business, government, education and local communities — through corporate membership, sponsorship, fundraising and grants. Symposium 365 is the premier source for media and events, offering authoritative news and information and venues for networking and conducting business, including the world-renowned Space Symposium and The Space Report. Center for Innovation and Education is a lifelong learning platform, offering workforce development and economic opportunity for students, teachers, entrepreneurs and professionals. Global Alliance facilitates collaboration around the world for open dialogues and joint programs. Visit Space Foundation at www.SpaceFoundation.org, and follow us on Facebook, Twitter, Instagram, LinkedIn and YouTube.
All brand names and product names are trademarks or registered trademarks of their respective companies.
Tags: Space Foundation, Steve Eisenhart, International Astronautical Federation, IAC, 72nd International Astronautical Congress, IAC 2021, space economy, space technology, space innovation, space ecosystem, space advocate, space commerce, space exploration, space-inspired industries
Media Contacts:
Rich Cooper
Vice President, Strategic Communications & Outreach
Space Foundation
(202) 596-0714
[email protected]
Dottie O'Rourke
TECHMarket Communications
(650) 344-1260
[email protected]
---
Posted in Space Foundation Press Releases