Partner News
---
Dr. Janet Kavandi of Sierra Space Honored with 36th Women in Aerospace Lifetime Achievement Award
Written by: Space Foundation Editorial Team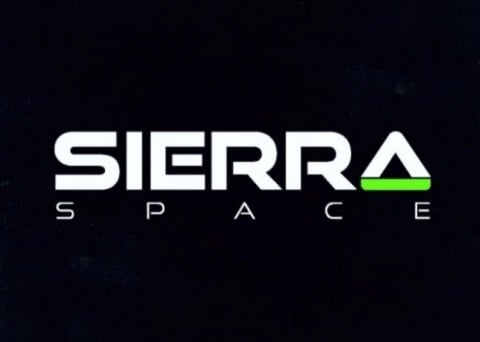 LOUISVILLE, Colo, December 3, 2021 – Sierra Space President Dr. Janet Kavandi was honored with the Lifetime Achievement Award from the 36th Women in Aerospace Awards (WIA) for her outstanding contributions to aerospace.
Women in Aerospace is a leading professional organization dedicated to expanding women's opportunities for leadership, education and visibility in the aerospace community. Women in Aerospace Awards honor six remarkable women annually for their contributions to the aerospace industry and to the advancement of women in the field.
This year's Lifetime Achievement Award was presented to Dr. Kavandi for her lasting contributions to aerospace, scientific achievements in space exploration, and her steadfast dedication to the advancement of women in the field.
Before joining Sierra Space, Dr. Kavandi served as Director of the National Aeronautics and Space Administration's John H. Glenn Research Center in Cleveland, Ohio. Prior to that, Dr. Kavandi worked at NASA's Johnson Space Center in Houston, Texas, where she served as the Director of Flight Crew Operations and Deputy Chief of the Astronaut Office. Dr. Kavandi was selected as a NASA astronaut in December 1994 as a member of the fifteenth class of U.S. astronauts. Dr. Kavandi has logged more than 33 days in space, traveling more than 13.1 million miles in 535 Earth orbits. She earned a Bachelor of Science degree in chemistry from Missouri Southern State University in Joplin, a Master of Science degree in chemistry from the Missouri University of Science and Technology in Rolla, and her Doctorate in analytical chemistry from the University of Washington in Seattle. Dr. Kavandi has been recognized with two Presidential Rank Awards, two NASA Outstanding Leadership Medals, two NASA Exceptional Service Medals, three NASA Space Flight Medals, and NASA's highest award, the Distinguished Service Medal. She was also inducted into the Astronaut Hall of Fame in 2019.
"I am truly honored to be accepting the Lifetime Achievement Award from Women in Aerospace," said Dr. Kavandi. "This organization is dedicated to expanding women's opportunities, and I am so proud to accept this award on behalf of the many women who serve in this special field. I would also like to send a huge congratulations to the other award recipients."
"Dr. Kavandi could not be more deserving of the Lifetime Achievement Award from Women in Aerospace. Her dedication to the future of space exploration and her achievements throughout her career have been remarkable, and I am proud to work alongside her," said Tom Vice, CEO of Sierra Space.
About Sierra Space
Sierra Space products and programs will enable humanity to begin new civilizations beyond earth. The company is launching the world's only commercial spaceplane, the Dream Chaser, next year. As the next generation of space transportation, the Dream Chaser will perform cargo supply and return missions for NASA, delivering up to 12,000 pounds of cargo to the International Space Station (ISS) at a time. The return journey will carry critical data, generated by ISS researcher experiments, enabling earth-bound scientists to benefit from much faster access to these unique results. Dream Chaser is a reusable spaceplane, uniquely capable of a smooth 1.5 low-g re-entry for crew and cargo transportation with the ability to land on existing commercial runways worldwide.
Sierra Space is the developer of the Large Integrated Flexible Environment (LIFETM) Habitat, a modular, three-story commercial habitation and science platform. The unique structure will provide opportunities for multiple businesses, including manufacturing, pharmaceuticals, and other sectors, to optimize zero gravity benefits. The LIFE habitat will be able to be deployed in low-Earth orbit, on the lunar surface, in lunar orbit, and as a transport vehicle to Mars. Both Dream Chaser and LIFE habitat will launch using conventional rocket propulsion systems.
The Dream Chaser spaceplane and LIFE platform are central components of the joint partnership Orbital Reef commercial space station and mixed-use business park being developed in partnership with Blue Origin.
###
MEDIA CONTACT:
Kimberly Schwandt
(O) 720-407-3223
[email protected]
---
Posted in Partner News