Space Foundation News
---
Shelli Brunswick, Space Foundation Recognized as a Winner of Global Technology Leadership at the WomenTech Global Awards 2021
Written by: Space Foundation Editorial Team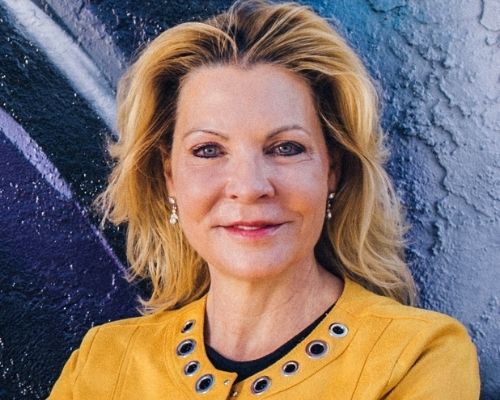 WomenTech Network announced the winners during the live award ceremony that celebrated 100,000 women, minorities and allies in tech.
Shelli Brunswick, chief operating officer of Space Foundation, was chosen as a winner at the largest virtual awards celebration in technology for women, minorities and their allies, WomenTech Global Awards 2021 by WomenTech Network, the world's largest community for women in tech with more than 5,700 ambassadors from 172 countries.
1,712 Contestants From 151 Countries in 16 Categories
Shelli earned the gold award in the category Global Technology Leadership for Space Foundation's steadfast advocacy of technology innovation in space exploration and space-inspired industries here on Earth.
"On behalf of Space Foundation, I am honored to be awarded the 2021 Global Technology Leadership Award from WomenTech Network," said Brunswick. " There is no doubt that space technology innovation is essential to every critical infrastructure on Earth. To fulfill the $424 billion market opportunity forecasted to reach $1.4 trillion by 2030, Space Foundation is advocating for all people in all industries and regions of the world to advance space technology innovations for the future of humanity and planet Earth."
The celebration and conference gave access to top names in the industry, and besides award ceremonies, the finalists and guests were able to attend inspiring keynotes, engaging discussions, and virtual face-to-face networking with people from all over the world across 16 time zones from the comfort of their home. All winners are displayed on the Women in Tech Global Awards overview page.
The WomenTech Global Awards 2021 is an annual celebration following the WomenTech Network flagship event Women in Technology Global Conference, the world's largest virtual conference for women in technology.
"After the WomenTech Global Conference 2021, we received tons of positive feedback, many sharing about their hardships with uncertainty, job security, and work-life balance while working remotely and how the community inspired them to overcome them. We understand the value of recognizing small and major victories while simultaneously adjusting to a digital-first environment. This is why we wish to shine a light on accomplished and aspiring female tech leaders, as well as allies, who are working toward a more equitable and inclusive world." Anna Radulovski, CEO and founder at WomenTech Network.
Shelli and Space Foundation will be joining and sharing their story at the WomenTech Global Conference (June 7-10, 2022).
About Space Foundation 
Space Foundation is a nonprofit advocate organization founded in 1983, offering a gateway to information, education and collaboration for space exploration and space-inspired industries that define the global space ecosystem. Driven by a partnership model, Space Foundation operates three divisions that unite the entire spectrum of stakeholders – business, government, education and local communities – through corporate membership, sponsorship, fundraising and grants. Symposium 365 is the premier source for media and events, offering authoritative news and information and venues for networking and conducting business, including the world-renowned Space Symposium and The Space Report. Center for Innovation and Education is a lifelong learning platform, offering workforce development and economic opportunity for students, teachers, entrepreneurs and professionals. Global Alliance facilitates collaboration around the world for open dialogues and joint programs. Visit Space Foundation at www.SpaceFoundation.org, and follow us on Facebook, Twitter, Instagram, LinkedIn and YouTube.  
About WomenTech Network
WomenTech Network is the world's largest community for women in tech with more than 5700 ambassadors representing 161 countries. Since 2018 its founders have engaged +500,000 tech specialists to join in building a diverse global community inspiring and reaching +1.5 million people in 2021 alone.
The Network's mission is to empower communities of talented and motivated women in tech through leadership development, professional growth, mentorship, and networking events to make a difference by building impactful and inclusive technology, while introducing them to like-minded people, inspiring speakers and opportunities at leading companies and innovative startups that aim to create diverse teams and a culture of belonging.
More information is available at https://www.womentech.net/.
Media Contacts:
Rich Cooper
Vice President, Strategic Communications & Outreach
Space Foundation
(202) 596-0714
[email protected]
Anna Radulovski
[email protected]
US: +16506030080
UK: +442081233363
EU: +352661536253
---
Posted in Space Foundation News