Space Foundation News
---
NASA and University of Arizona OSIRIS-REx Team Selected to Receive 2022 John L. 'Jack' Swigert, Jr., Award for Space Exploration
Written by: Space Foundation Editorial Team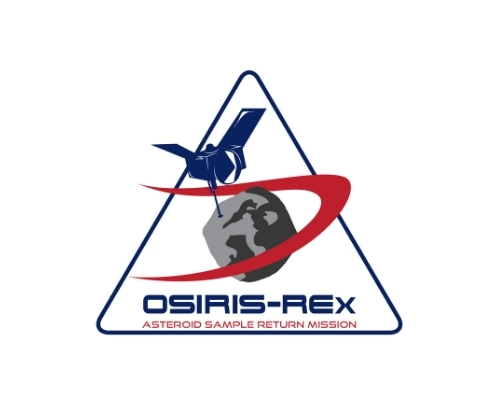 NASA and University of Arizona OSIRIS-REx Team Selected to Receive 2022 John L. 'Jack' Swigert, Jr., Award for Space Exploration
COLORADO SPRINGS, Colo. — Jan. 19, 2022 — Space Foundation, a nonprofit advocate organization founded in 1983 for the global space ecosystem, today announced that it has selected NASA and the University of Arizona OSIRIS-REx team as the recipient of the 2022 John L. "Jack" Swigert, Jr., Award for Space Exploration. The award will be presented on Monday, April 4, during the opening ceremony of the 37th Space Symposium at The Broadmoor in Colorado Springs.
Launching Sept. 8, 2016, from Cape Canaveral Air Force Station, OSIRIS-REx reached near-Earth asteroid Bennu in 2018. The study and sample-return mission spent more than two years near the asteroid Bennu, which is a third of a mile (500 meters) wide. According to NASA, the spacecraft gathered information about Bennu's size, shape, mass and composition while monitoring its spin and orbital trajectory. Before leaving the asteroid on May 10, 2021, the spacecraft collected a sample of rock and dust from its surface to be returned to Earth for further scientific study; OSIRIS-REx is anticipated to land in Sept. 2023. Lockheed Martin was the spacecraft developer and worked with NASA, the University of Arizona and others to operate the spacecraft throughout the mission.
"The OSIRIS-REx team has raised the bar when it comes to extraordinary accomplishments in the realm of space exploration and discovery," said Space Foundation CEO Tom Zelibor. "The team has laid the groundwork for forging the next generation of scientists, astronomers, geologists and more. That is historic on so many levels and further transforms the exploration of space for the betterment of all of humanity."
The John L. "Jack" Swigert, Jr., Award for Space Exploration recognizes extraordinary accomplishments by a company, space agency, or consortium of organizations in the realm of space exploration and discovery. The award honors the memory of astronaut John L. "Jack" Swigert, Jr., one of the inspirations for the creation of Space Foundation. A Colorado native, Swigert, served with retired U.S. Navy Captain James A. Lovell, Jr., and Fred Haise on the legendary Apollo 13 lunar mission, which was aborted after the perilous rupture of an oxygen tank while en route to the Moon. People around the world watched as NASA overcame tremendous odds and returned the crew safely to Earth. In that spirit of accomplishment, the Jack Swigert Award is presented annually at Space Symposium by Space Foundation.
For additional details on Space Foundation's 37th Space Symposium to be held April 4-7, 2022, visit www.spacesymposium.org.
About Space Symposium
Space Symposium is the premier assembly for the global space ecosystem, hosted by Space Foundation since 1984. The live event is widely attended by commercial and government leaders, young professionals, entrepreneurs, and educators in Colorado Springs, Colorado. Last year's 36th Space Symposium enabled its thousands of global attendees to seamlessly engage and conduct business both in-person and virtually via Symposium 365 Digital Platform. For more information, please visit www.spacesymposium.org.
About Space Foundation
Space Foundation is a nonprofit advocate organization founded in 1983, offering a gateway to information, education and collaboration for space exploration and space-inspired industries that define the global space ecosystem. Driven by a partnership model, Space Foundation operates three divisions that unite the entire spectrum of stakeholders — business, government, education and local communities — through corporate membership, sponsorship, fundraising and grants. Symposium 365 is the premier source for media and events, including the world-renowned Space Symposium and The Space Report. Center for Innovation and Education is a lifelong learning platform. Global Alliance facilitates collaboration around the world. Visit Space Foundation at www.SpaceFoundation.org, and follow us on Facebook, Twitter, Instagram, LinkedIn and YouTube.
###
All brand names and product names are trademarks or registered trademarks of their respective companies.
Tags: Space Foundation, Space Symposium, 37th Space Symposium, space industry event, space economy, space technology, space innovation, space ecosystem, space commerce, space exploration, space-inspired industries, John L. Jack Swigert Jr. Award for Space Exploration, OSIRIS-REx, NASA, University of Arizona
Media Contacts:
Rich Cooper
Vice President, Strategic Communications & Outreach
Space Foundation
(202) 596-0714
[email protected]
Dottie O'Rourke
TECHMarket Communications
(650) 344-1260
[email protected]
---
Posted in Space Foundation News