Space Foundation Press Releases
---
Space Foundation Releases 'The Space Report 2021 Q4,' Reflecting on Record-Breaking Year in Space
Written by: Space Foundation Editorial Team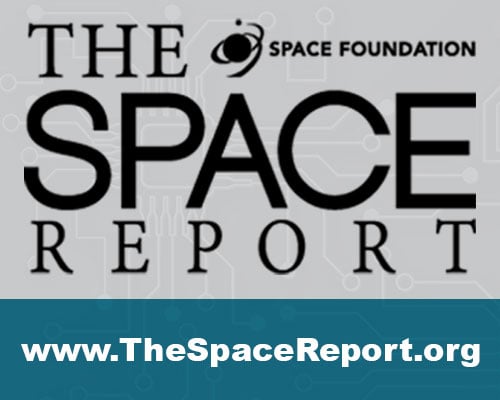 Global launch attempts reached a record 145 in 2021, exceeding 143 in 1967
Successful launches globally totaled 134, breaking previous record of 128
U.S. tallied highest percentage of global commercial launches with 32
COLORADO SPRINGS, Colo. — Jan. 18, 2022 — Space Foundation, a nonprofit advocate organization founded in 1983 for the global space ecosystem, today released "The Space Report 2021 Q4," which looks back at the historic level of launch activity that took place globally last year and breaks down orbital launch attempts by each spacefaring nation.
Summarizing the latest edition, Space Foundation CEO Tom Zelibor commented, "The space ecosystem has been buzzing with excitement about an emergent space renaissance for several years. This edition unequivocally validates that we have reached a new high point. I always say, 'There is no better time to be a part of the space economy,' and with record-breaking growth in 2021 and so many promising new initiatives already underway in 2022, that has never been a truer statement."
The Q4 edition reviews the activity of the eight nations that lifted a record-setting number of launch vehicles last year. This global effort surpassed a level of launch activity not seen since 1967, at the peak of the space race era. Not only did the count of 2021 launch attempts make history, but so did the launch success rate, with a record breaking 134 successful launches.
Commercial launch activity in the United States continued to flourish, claiming the largest percentage of commercial launches with 32 in 2021 — more than three times the commercial launches by the next-leading nations. Meanwhile, government-private partnerships were also initiated to begin the development of eight new space stations, spurred by an interest in expanding microgravity research.
Other key research findings from Q4:

Payload deployments jumped 29% compared with 2020, driven largely by the communication activity of SpaceX's Starlink and OneWeb constellations.
The volume of financing transactions in the space and satellite sector has grown 61% since 2019, fueled by dozens of investors injecting billions of dollars, according to analysis by Quilty Analytics.
In space tourism, 14 civilians experienced space travel in 2021, double the number from all prior years combined.
Also covered is the growing appeal of mineral-rich asteroids in 2021, which sparked increased efforts to develop asteroid mining capabilities. The Q4 report features leading industry experts' analyses into how asteroid mining will likely unfold and the approaches that can be taken to ensure equitable distribution of any realized assets.
World leaders have a renewed focus on Earth's changing climate and related Earth observation capabilities. The Q4 report spotlights a new commercial satellite venture that's set to reach orbit in 2022, promising capabilities to better monitor increasingly unpredictable weather events and give scientists a clearer picture of climate change progress indicators.
About The Space Report
The Space Report is the authoritative report on the global space ecosystem, covering space exploration and space-inspired industries on Earth. Published by Space Foundation since 2006 and operating under Symposium 365 division, The Space Report is available on a subscription basis, providing policy analysts, congressional staff, investors, media, and space industry newcomers with research and insight on trends and opportunities with informative articles and quarterly reports. Highlighting each report is an overview of the latest data available on the space economy, space infrastructure, and other key industry indicators as well as analysis of commercial, government and educational events impacting business, workforce and our daily lives. For more information, please visit www.thespacereport.org.
About Symposium 365
Symposium 365, a division of Space Foundation, is the premier source for media and events in the global space ecosystem, offering authoritative news and information and venues for networking and conducting business via the world-renowned Space Symposium, Symposium 365 Digital Platform and The Space Report. Serving commercial, government and education sectors, Symposium 365 produces signature programming — live and online — for professionals, entrepreneurs, educators and students to learn, connect and conduct business 365 days a year. To learn more about Symposium 365, please visit www.spacesymposium 365.org.
About Space Foundation
Space Foundation is a nonprofit advocate organization founded in 1983, offering a gateway to information, education and collaboration for space exploration and space-inspired industries that define the global space ecosystem. Driven by a partnership model, Space Foundation operates three divisions that unite the entire spectrum of stakeholders — business, government, education and local communities — through corporate membership, sponsorship, fundraising and grants.Symposium 365 is the premier source for media and events, including the world-renowned Space Symposium and The Space Report. Center for Innovation and Education is a lifelong learning platform. Global Alliance facilitates collaboration around the world. Visit Space Foundation at www.SpaceFoundation.org, and follow us on Facebook, Twitter, Instagram, LinkedIn and YouTube.
###
All brand names and product names are trademarks or registered trademarks of their respective companies.
Tags: Space Foundation, The Space Report, Symposium 365, space economy, space technology, space innovation, space ecosystem, space advocate,space commerce, space exploration, 2021 launch activity, space spending, commercial space, space tourism, commercial satellite
Media Contacts:
Rich Cooper
Vice President, Strategic Communications & Outreach
Space Foundation
(202) 596-0714
[email protected]
Dottie O'Rourke
TECHMarket Communications
(650) 344-1260
[email protected]
---
Posted in Space Foundation Press Releases