Partner News
---
Ball Aerospace and Seagate to Collaborate on Data Storage in Space
Written by: Space Foundation Editorial Team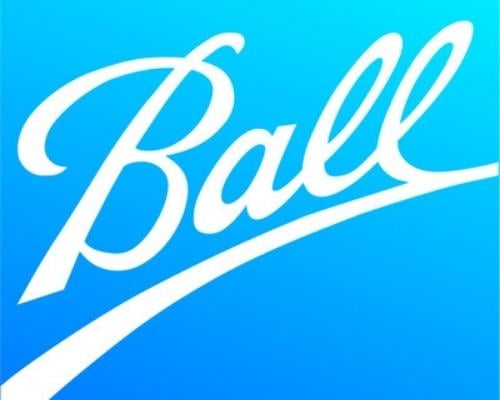 BROOMFIELD, Colo. — July 26, 2022 — Ball Aerospace, Seagate® Technology Holdings plc (NASDAQ: STX) and Seagate Federal, Inc. (dba. Seagate Government Solutions) recently signed a Memorandum of Understanding (MOU) to collaborate on data processing and storage technology in space.
"There is a need for on-orbit, high-density storage capabilities to meet new mission requirements – in essence space-ready storage that works and acts like terrestrial storage," said Mike Gazarik, vice president, Engineering, Ball Aerospace. "Therefore, we decided to collaborate on a proof-of-concept solution because Ball has the heritage and experience in designing and building space systems, while Seagate has extensive data storage expertise."
Through this collaborative effort, there are planned lab and on-orbit demonstrations to test the concept, which would include Seagate-built technology to support testing of space memory on a Ball-built payload.
"Seagate is excited to collaborate with Ball Aerospace and Seagate Government Solutions to test our storage concept for Low-Earth Orbit satellites," said Ed Gage, vice president of Seagate Research. "We consider space the next frontier for data growth, enabled by high-capacity, low-cost secure storage devices. As a leader in our industry and with over 40 years of expertise, we are uniquely positioned to solve the challenges of space systems that store large amounts of data."
Seagate crafts the datasphere, helping to maximize humanity's potential by innovating world-class, precision-engineered mass-data storage and management solutions with a focus on sustainable partnerships. A global technology leader for more than 40 years, the company has shipped over three billion terabytes of data capacity. Leveraging its engineering excellence and strong technology portfolio, Seagate is working on a concept for aerospace storage.
"Space is undergoing a significant change, enabled by declining launch costs and an increasing number of satellites," said Mike Moritzkat, chief executive officer of Seagate Government Solutions. "We are convinced that the build-out of a Low-Earth Orbit space infrastructure will benefit from highly efficient storage. Our collaboration with Ball Aerospace combines the expertise of industry leaders to satisfy the growing need for space based storage."
Ball Aerospace has a strong heritage of designing and building space hardware for government and commercial customers. In addition, the company has more than 30 years of data processing experience, including developing innovative and accurate exploitation algorithms for satellite systems.
Powered by endlessly curious people with an unwavering mission focus, Ball Aerospace pioneers discoveries that enable our customers to perform beyond expectation and protect what matters most. We create innovative space solutions, enable more accurate weather forecasts, drive insightful observations of our planet, deliver actionable data and intelligence, and ensure those who defend our freedom go forward bravely and return home safely. Go Beyond with Ball.® For more information, visit www.ball.com/aerospace or connect with us on Facebook or Twitter.
About Ball Corporation
Ball Corporation supplies innovative, sustainable aluminum packaging solutions for beverage, personal care and household products customers, as well as aerospace and other technologies and services primarily for the U.S. government. Ball Corporation and its subsidiaries employ 24,300 people worldwide and reported 2021 net sales of $13.8 billion. For more information, visit www.ball.com, or connect with us on Facebook or Twitter.
###
Media Contact:
Joanna Climer
Ball Aerospace
(303) 939-70041
[email protected]
---
Posted in Partner News