Space Foundation News
---
Space Foundation Announces Executive Search for New CEO
Written by: Space Foundation Editorial Team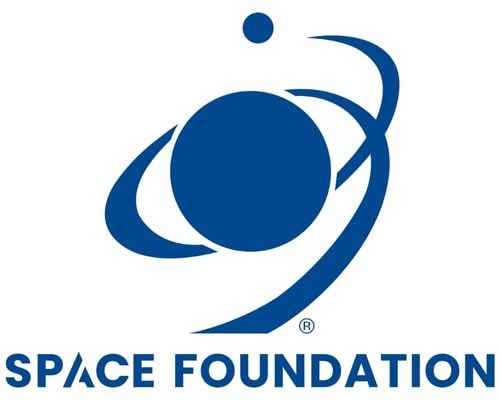 COLORADO SPRINGS, Colo. — Sept. 13, 2022 — Space Foundation, a nonprofit advocate organization founded in 1983 for the global space ecosystem, today announced the executive search for its next chief executive officer.
Earlier this year, current Chief Executive Officer Tom Zelibor signed a contract extension to continue his leadership of the organization. Since becoming Space Foundation's CEO in May 2017, Zelibor has diversified the organization's portfolio to include major initiatives in education, space commerce, and workforce development. Zelibor will retire following the conclusion of the 38th Space Symposium, to be held April 17-20, 2023.
Space Foundation has been named six times by The Nonprofit Times and Best Companies Group as among the 50 best non-profit organizations to work for in the U.S. The CEO will be based at Space Foundation headquarters in Colorado Springs, Colo. to lead a premier team of over 100 professionals, providing information, education, and collaboration services to the space industry, educators and students, government officials, and news media around the world. The search for Space Foundation's next CEO is being led by McAleer Gray, a national boutique executive search firm based in Denver, Colo.
Inquiries about the search may be directed to Brad Gray, founding partner of McAleer Gray, at [email protected]. No calls or inquiries will be accepted by Space Foundation.
To learn more about McAleer Gray, visit mcaleergray.com.
To learn more about Space Foundation leadership and board of directors, visit spacefoundation.org/who-we-are/leadership/.
About Space Foundation
Space Foundation is a nonprofit advocate organization founded in 1983, offering a gateway to information, education and collaboration for space exploration and space-to-Earth industries that define the global space ecosystem. Driven by a partnership model, Space Foundation operates three divisions that unite the entire spectrum of stakeholders — business, government, education and local communities — through support from corporate membership, sponsorship, fundraising and grants. Symposium 365 is the premier source for media and events, including Space Symposium and The Space Report. Center for Innovation and Education is a lifelong learning platform. Global Alliance facilitates collaboration around the world. Visit Space Foundation at www.SpaceFoundation.org, and follow us on LinkedIn, Facebook, Instagram, Twitter and YouTube.
About McAleer Gray
Founded by two former Korn/Ferry International partners in 2006, McAleer Gray is a national boutique retained executive recruiting firm. Our clients and their projects have touched most major industries and all primary leadership functions across the USA. Clients and candidates can expect our firm to treat all interactions with the utmost privacy and professionalism.
###
All brand names and product names are trademarks or registered trademarks of their respective companies.
Tags: Space Foundation, McAleer Gray, Tom Zelibor, executive leadership, CEO, executive recruiting, chief executive officer, executive search, space community, aerospace, space ecosystem, Space Symposium
Media Contacts:
Rich Cooper
Vice President, Strategic Communications & Outreach
Space Foundation
(202) 596-0714
[email protected]
Dottie O'Rourke
TECHMarket Communications
(650) 344-1260
[email protected]
---
Posted in Space Foundation News