Space Foundation News
---
Space Foundation Selects Major General Heather Pringle, USAF as its New Chief Executive Officer
Written by: Space Foundation Editorial Team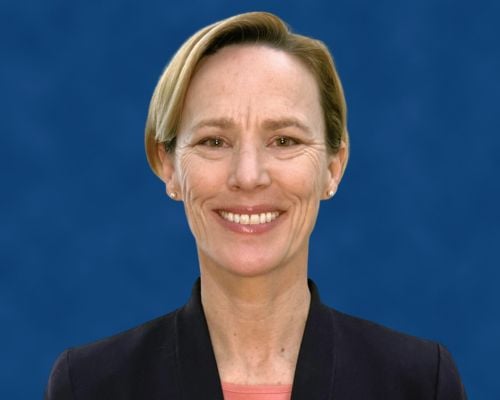 COLORADO SPRINGS, Colo. — April 5, 2023 — Space Foundation, a nonprofit organization founded in 1983, offering information, education and collaboration for the global space ecosystem, today announced the selection of Major General Heather Pringle, U.S. Air Force, as its new chief executive officer effective July 1, 2023.
Presently serving as Commander, Air Force Research Laboratory, Air Force Materiel Command, at Wright-Patterson Air Force Base in Ohio, Major General Pringle will be retiring in Summer 2023 after 32 years of military service. She will succeed current Space Foundation CEO Tom Zelibor who announced his retirement in May 2022.
In sharing the announcement of the selection of the organization's new CEO, chairman of Space Foundation's board of directors Jeff Grant said, "As we begin a new chapter of service to the global space community and the Colorado Springs community, we are very excited to have the talents and energies of Major General Pringle to lead Space Foundation forward into the most exciting space era we've ever experienced. Her demonstrated capabilities as an engineer/scientist, educator, innovator and team builder give us great confidence she is the right leader for Space Foundation."
In accepting the new leadership position, Major General Pringle offered, "I am excited and honored by the opportunity to lead Space Foundation's team and continue its tradition of service and excellence to the space community. Today's space ecosystem presents greater opportunities for more people than ever before, and I look forward to doing my part with Space Foundation's team to advance education and service opportunities for everyone. My career has taught me that teamwork at all levels enables success. Space Foundation's record and reputation are proof of that collaborative fact. By working together with them and many others, I welcome the opportunity the board of directors has afforded me to grow that tradition of excellence."
Major General Heather Pringle began her military service as a cadet at the U.S. Air Force Academy where she graduated in 1991 with a degree in Human Factors. With duty stations across the United States as well as around the world, her 32-year career has been marked by her ability to facilitate cross-domain problem solving, innovative solutions, and partnerships with service branches, industry, academia and international allies. In her current role as Commander, Air Force Research Laboratory, Wright-Patterson Air Force Base, Ohio, she is also Technology Executive Officer, providing mission-critical support to both the U.S. Air Force and U.S. Space Force. In this position, she leads a $3 billion science, technology and innovation enterprise to accelerate the discovery and development of solutions for Airmen and Guardians.
Remarking on the selection of Major General Pringle as the organization's new executive leader, Zelibor offered, "Heather's background and talents as a proactive listener and leader not only prepare her for the best job in the global space community but also expand Space Foundation's reach and impact to even greater heights and possibilities. She will do an exceptional job as CEO."
Pringle's selection as Space Foundation CEO comes after a nationwide executive search led by McAleer Gray, a national boutique executive search firm based in Denver.
Pringle will lead the world-renowned organization that has been named six times by The Nonprofit Times and Best Companies Group as among the 50 best non-profit organizations to work for in the U.S. Headquartered in Colorado Springs, Pringle will lead a premier team of over 100 professionals, providing information, education and collaboration services to the space industry, educators and students, government officials, and news media around the world.
About Space Foundation 
Space Foundation is a nonprofit organization founded in 1983, offering information, education and collaboration for the global space ecosystem. Driven by partnerships, Space Foundation unites the entire spectrum of stakeholders — business, government, education and local communities — through support from corporate members, sponsors, fundraising and grants. Visit Space Foundation at www.SpaceFoundation.org, and follow us on Facebook, Twitter, Instagram, LinkedIn and YouTube.
###
All brand names and product names are trademarks or registered trademarks of their respective companies.
Tags: Space Foundation, Heather Pringle, Tom Zelibor, Jeff Grant, CEO, chief executive officer, U.S. Air Force, space ecosystem, global space community, McAleer Gray
Media Contacts:
Rich Cooper
Vice President, Strategic Communications & Outreach
Space Foundation
(202) 596-0714
[email protected]
Dottie O'Rourke
TECHMarket Communications
(650) 344-1260
[email protected]
---
Posted in Space Foundation News