---
Dr. Jennifer Gautier
Written by: Angelica Reyes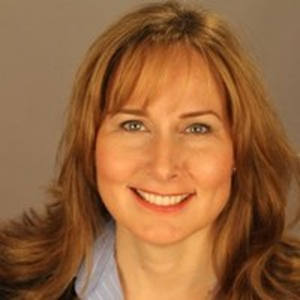 Dr. Jenny Gautier is the Aerospace Corporation Principal Director of the Office of the Director of National Intelligence (ODNI) Subdivision in the National Intelligence Division. Jenny oversees the support from Aerospace to both the Mission Integration and Policy and Capabilities Directorates within ODNI.
Prior to her current position at Aerospace, Dr. Gautier was the Science and Technology Advisor at U.S. Strategic Command through an Intergovernmental Personnel Act (IPA) assignment. As STRATCOM's S&T Advisor, she created cross-command, cross-functional teams to rapidly prototype, test and field concepts and capabilities addressing the Command's unique needs and challenges for 21st century deterrence.
Before her IPA, Dr. Gautier served at the Principal Director of Science and Technology Strategy within the Aerospace Office of the Chief Technology Officer. Dr. Gautier has also served as the Director of Commercial Programs at Aerospace, providing technical capabilities for commercial space solutions.
Dr. Gautier received her PhD in Aeronautics and Astronautics from Stanford University, focusing on the integration of GPS with inertial sensors. She also earned her MS in Aeronautics and Astronautics at Stanford University and a Bachelor of Aerospace Engineering from Georgia Tech.
---
Posted in