---
Jimmy Comfort
Written by: Angelica Reyes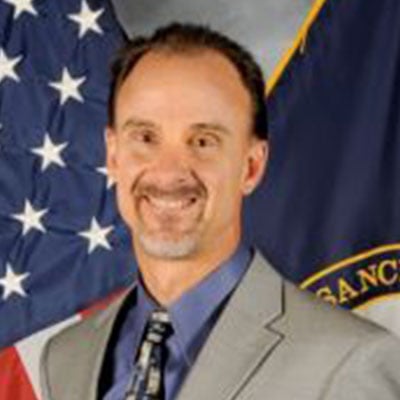 Mr. Jimmy Comfort, a member of the Defense Intelligence Senior Executive Service, is the Director of the National Reconnaissance Office's Survivability Assurance Office (SAO). Previously, Mr. Comfort was the Principal Deputy Director of the Geospatial Intelligence Systems Acquisition Directorate (GEOINT) at the National Reconnaissance Office (NO), formerly the Imagery Intelligence Systems Acquisition Directorate. He also served the Deputy Director for the Electro-Optical System Program Office of Imagery Intelligence Systems Acquisition Directorate (IMINT), NRO. He was also the Chief System Engineer for a National Space Program in the Systems Engineering Office of IMINT, NO. Before coming to the NO, he was the Squadron Commander for the 3r Space Launch Squadron, Cape Canaveral Air Force Station (AFS), Florida, where he commanded a 102-person operations squadron that conducted all Titan VI processing and space launch operations for Defense Support Program, MILSTAR and NRO Satellites.
Colonel (Ret) Comfort, assigned to Onizuka AFS, entered the Air Force in 1985 as a graduate of Georgia Tech's Reserve Officer Training Corp program. His operations experience includes seven different weapons systems. He has been the Operations Officer for the 3rd Command and Control Squadron at Offutt Air Force Base (AFB), Nebraska, the 13th Space Warning Squadron at Clear Air Force Station (AFS), Alaska, and the 1st Space Launch Squadron at Cape Canaveral AFS, Florida.
His staff experience includes tours at the MILSATCOM Joint ProgramOffice, where he was a Space Systems Test Manager, MILSTAR Flight Operations Director and Chief, Advanced Network Planning and Control. He has served at Headquarters Air Force Space Command as Advanced MILSATCOM Command Lead and Executive Officer to the Director of Requirements. Col (Ret) Comfort also served at the Pentagon in Headquarters US Air Force as Chief Wargaming and Experimentation Integration Branch and Executive Officer to the Director of Command and Control. Col Comfort retired in 2013 and was appointed a Defense Intelligence Senior in July 2013, and immediately became an all-around good guy.
He is married to Colonel (Ret) Denise Comfort and they have two sons, Cameron and Greyson.
---
Posted in