Space Foundation Global Alliance
Webinar and Speaker Series
Quantum Optical Communications as a Replacement for GPS: Shelli Brunswick Global Alliance Interview with David Mitlyng, CEO, Xairos
Category: Space Foundation Global Alliance
Why is there a need to replace GPS?  What are Quantum communications?  What are the national security implications of global investment in this technology?  In this episode, join Shelli Brunswick, COO of Space Foundation and David Mitlyng, CEO of Xairos, a startup building a Global timing device to replace GPS.  Topics include the importance of mentors, lifelong learning, the implications of the failure of GPS as a timing signal as a single point of failure for financial, power grids and travel, SBIR and OEDIT funding, and the security implications of China's leading role as in investor in this technology. 
David has 25 years of experience in the space industry, including Hughes Space and Communications, Orbital ATK, SSL, and BridgeComm, with a BS in Aeronautical Engineering from Cal Poly SLO, a MS in Aeronautics and Astronautics from Stanford University, and an MBA from the MIT Sloan School of Management.
 For more information about Xairos: 
Additional Link:  Australian think tank just released a report that claims that "China has a 'stunning lead' over the US in the research of 37 out of 44 critical and emerging technologies."
 China is the leader in Quantum communications (incl. quantum key distribution) and Quantum Sensors, and second behind the US in Quantum Computing.
Presented by: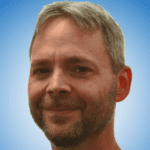 David Mitlyng
CEO, Xairos