Spotlight
---
RMT now a Certified Space Technology
Written by: developer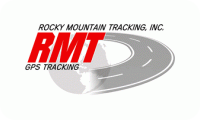 GPS tracking products provided by Fort Collins-based Rocky Mountain Tracking (RMT) have been designated as a Certified Space Technology (TM) by the Space Foundation, making them the only GPS technologies to be so recognized.
The Space Foundation's Space Certification program recognizes products originally developed for space that have been adapted to improve life on Earth. RMT joins a prominent list of companies, including Tempur-Pedic North America, that carry Space Certification status.
RMT President, Brad Borst, responded to the new certification by stating, "We are pleased to be able to identify our products as a Certified Space Technology, which we believe helps us demonstrate the high quality of excellence we offer through our products and services."
Founded in 2003, Rocky Mountain Tracking offers a range of GPS tracking systems to consumers and companies, including personal, vehicle recovery and fleet tracking devices. Through the use of space technology and RMT's own NavIQ software, RMT enables companies and individuals to accurately record movement through the use of satellite-based GPS tracking. With more than 40,000 GPS tracking devices sold, Rocky Mountain Tracking is one of the most trusted names in the GPS tracking industry. For more information about RMT, go to www.rmtracking.com.
The Space Foundation launched the Space Certification program in 1996 to demonstrate how products and services developed for space improve life on Earth. This unique branding program allows qualifying products and services to display the official Space Certification seal and to benefit from cooperative marketing programs. The Space Foundation works closely with NASA to identify and validate products and services eligible for recognition. There are three classifications of Space Foundation Certified Products: Certified Technology Products – Products or services that directly results from space technology or space program development such that the product exists because of advances in space technology; Certified Educational Products – Products used in educational environments to stimulate interest and knowledge about Space; and Certified Imagination Products. For more information, go to www.SpaceConnection.org.
This article is part of Space Watch: December 2010 (Volume: 9, Issue: 12).
---
Posted in Spotlight