Space Foundation News
---
Space Foundation Launches Hot New Website
Written by: developer
Visit our new website and you'll get a spectacular view of how the Space Foundation advances space-related endeavors to inspire, enable and propel humanity.
Features include:
Comprehensive, easy-to-find information on Space Foundation programs and initiatives
More than 2,400 pages of upcoming events, news briefs, press releases, the Space Watch e-newsletter, white papers, news from our partners and more
Colorful photo galleries and videos
Lots of downloadable program overviews, fact sheets
A wide array of free resources for teachers and students
Enhanced Space Foundation Indexes that  provide daily updates on space industry market performance
Features that let you share, bookmark, connect to links, access social media sites and provide feedback
Stunning and colorful design that includes continually updated images of the sun from Images from NASA's Solar Dynamics Observatory (SDO)
More cool features and enhancements to come
Clear information on how to find us and how to contact us
Take a look and then let us know what you think... use the Feedback tab on the right side of each page.
Pictured: Space Foundation Web Developers/Designers Christopher Stevens, standing, and Luciana Mendes, seated right, show Graphic Designer Deke Butler the new website features.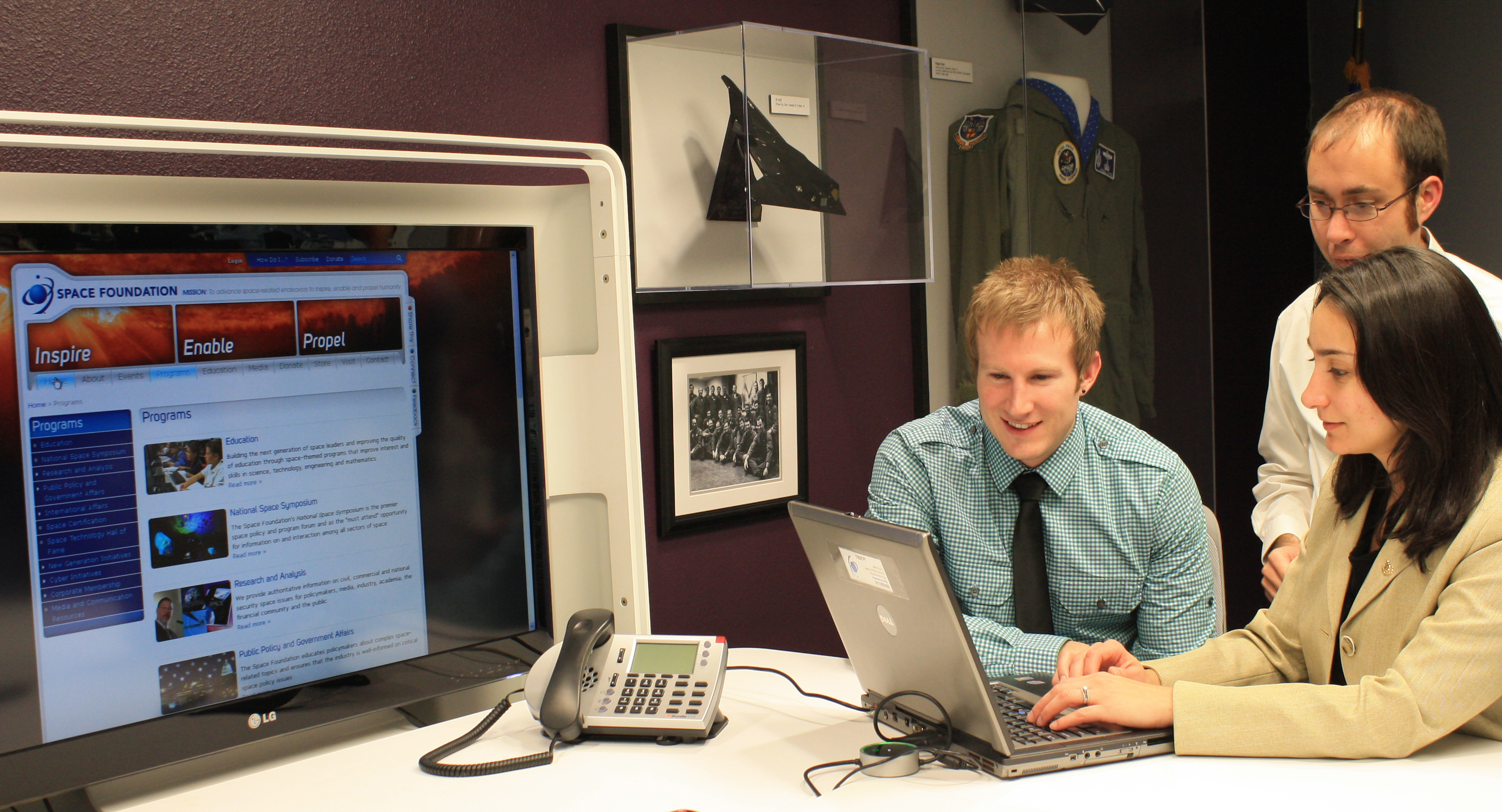 This article is part of Space Watch: February 2012 (Volume: 11, Issue: 2).
---
Posted in Space Foundation News