Space Awareness
---
Surf the 'Net for Inspiring Space Information
Written by: developer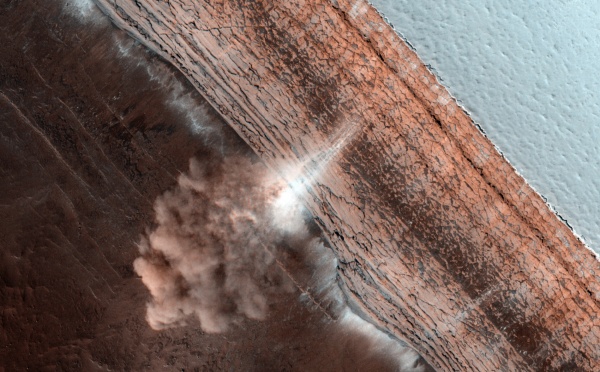 There is a never-ending supply of interesting and inspiring space information on the Internet. here are some of our favorites:
Experience a Martian avalanche here (see one at right).
Click here to watch video taken in January of Russia's failed Mars probe as it plunges into Earth's atmosphere.
Buckyballs found in space. Click here.
It was an amazing month for the aurora borealis:
See an amazing photo showing a two-stage rocket arcing through the aurora borealis over Alaska here.
And, going back to the source.
This article is part of Space Watch: March 2012 (Volume: 11, Issue: 3).
---
Posted in Space Awareness