Space Foundation News
---
Pulham on "The World Today" Radio Show
Written by: developer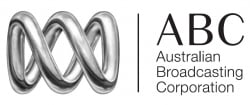 Space Foundation Chief Executive Officer Elliot Pulham participated in a panel discussion about the future of space on The World Today, Australia's leading afternoon radio current affairs radio program on Thursday, Aug. 30.
Broadcast across Australia by the Australian Broadcasting Corporation (ABC), The World Today can also be heard internationally on the Internet or via podcast. The ABC is similar to the BBC in the UK and NPR in the U.S.
To listen to the show, go to www.abc.net.au/worldtoday and click on the MP3 audio link for Thursday, Aug. 30.
In addition to Pulham, the broadcast featured Jonathan Nally, editor of the Australian space news website, www.spaceinfo.com.au.
About Pulham
Named chief executive officer of the Space Foundation in 2001, Elliot Pulham leads a premier team of space and education professionals providing services to educators and students, government officials, news media and the space industry around the world. He is widely quoted by national, international and trade media in their coverage of space activities and space-related issues. Before joining the Space Foundation, he was senior manager of public relations, employee communication and advertising for all space programs of Boeing, serving as spokesperson at the Kennedy Space Center for the Magellan, Galileo and Ulysses interplanetary missions, among others. He is a recipient of the coveted Silver Anvil Award from the Public Relations Society of America – the profession's highest honor. In 2003, the Rotary National Awards for Space Achievement Foundation presented him with the coveted Space Communicator Award, an honor he shares with the late legendary CBS News Anchor Walter Cronkite and former CNN News Anchor Miles O'Brien. Pulham is chairman of the Hawaii Aerospace Advisory Committee, a former Air Force Civic Leader and advisor to the Chief of Staff and Secretary of the Air Force and a recipient of the U.S. Air Force Distinguished Public Service Medal.
---
Posted in Space Foundation News