Education
---
Space Foundation Rocks Glove Boxes
Written by: developer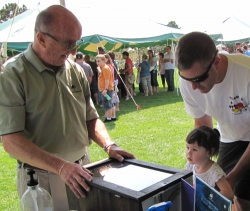 Children at the STEM Rocks! event at Peterson Air Force Base in Colorado Springs, Colo., in August learned first hand – literally – from the Space Foundation how astronauts train to improve dexterity for conducting experiments and repairs in space.
The Space Foundation demonstrated "glove boxes" that allowed children to try three different activities – using a robot to collect a rock specimen, drawing a maze with visual clues from a mirror and completing a LEGO puzzle – inside a box with access only with bulky gloves.
The Space Foundation was one of approximately 20 local science, technology, engineering and mathematics (STEM) organizations participating in the event, which was sponsored by the Challenger Learning Center to benefit children of military families based at Peterson, Schriever and Cheyenne Mountain Air Force bases. Approximately 2,000 children and parents attended.
The "glove box" community activity is part of the Space Foundation's extensive education programs – for more information, click here.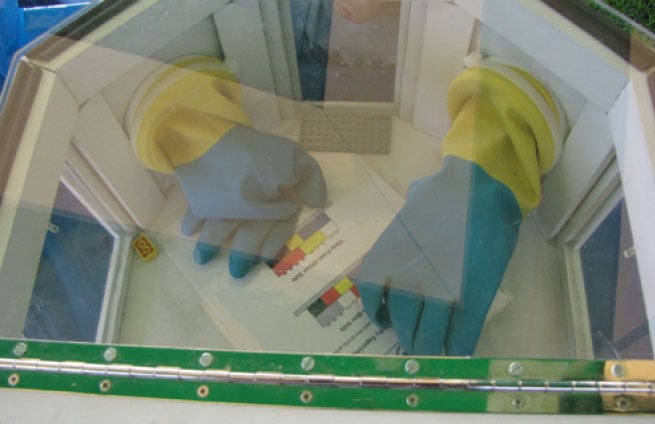 Pictured above right: Space Foundation Chief Operating Officer Chuck Zimkas explains activities to attendees. Above, glove box.
This article is part of Space Watch: September 2012 (Volume: 11, Issue: 9).
---
Posted in Education