Space Policy
---
NASA Testifies about Industry Partnerships
Written by: developer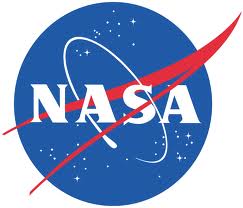 At the House Science, Space and Technology Committee September hearing on "Recent Developments in NASA's Commercial Crew Acquisition Strategy," NASA testified that the Commercial Crew Integrated Capability (CCiCap) will enable industry partners to advance the integrated critical design of their planned crew transportation systems. This includes the crew spacecraft, launch vehicle, ground systems and mission control capabilities.
During the 21-month CCiCap contract:
Sierra Nevada will work toward completing nine base-period milestones for the Dream Chaser, including further atmospheric flight testing of the Dream Chaser engineering test article, two integrated system safety analyses, wind tunnel testing and propulsion systems testing.
SpaceX will work toward completing fourteen base period milestones for the Falcon 9/Dragon transportation system, including pad and in-flight abort flight tests, primary structure qualification and an integrated critical design review.
Boeing will work toward completing 19 base-period milestones for the CST-100, including wind tunnel testing, a production design review, propulsion systems testing, a pilot-in-the-loop demonstration and an integrated system critical design review.

Vice Admiral Joseph Dyer, USN, Ret., chairman of NASA's Aerospace Safety Advisory Panel (ASAP), was also asked to testify on ASAP's perspective regarding NASA's current acquisition approach for the Commercial Transportation System (CTS). Dyer testified that in the view of ASAP, NASA was being very creative and doing all it could to develop commercial crew on a very limited budget. However, the position of ASAP is that NASA also faces a number of challenges in reaching the point where the commercial systems can be confidently certified as being safe enough for astronauts.
This article is part of Space Watch: October 2012 (Volume: 11, Issue: 10).
---
Posted in Space Policy