Space Foundation Press Releases
---
Linda Garrison is New Space Foundation Director – Development
Written by: developer
COLORADO SPRINGS, Colo. (Jan. 24, 2013) – The Space Foundation welcomes a new director – development, Linda Garrison, CFRE, who brings more than 20 years of nonprofit experience in management, board development, fundraising, public relations and prospect research.
Garrison's goals include generating philanthropic donations supporting the entire Space Foundation enterprise, with a special focus on education programs and continuing the next phase of the new Space Foundation Visitors Center, located at its world headquarters, 4425 Arrowswest Dr., Colorado Springs, Colo.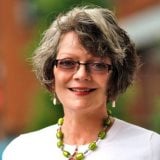 About Garrison
Garrison was most recently interim director of development at the Colorado "I Have A Dream"© Foundation. Previously, she was director of campaigns and major gifts at Metropolitan State University of Denver, and was vice president of the Robert B. Sharp Company of Colorado.
A member of the board of directors of the Association of Fundraising Professionals Colorado Chapter) for the past three years, she chaired the 2012 Rocky Mountain Philanthropy Institute and is 2013 RMPI co-chair. She is also a member of the Colorado Planned Giving Roundtable.
She earned a bachelor's degree in journalism from Metropolitan State University of Denver, was accredited by the Public Relations Society of America in 1993 and received the designation of Certified Fund Raising Executive (CFRE) in 2011.
About Space Foundation Education Programs
The Space Foundation is building the next generation of space leaders and improving the overall quality of education through teacher, student and community programs that use space themes to improve students' interest and skills in science, technology, engineering and mathematics (STEM). Many schools and teachers rely on scholarships, grants and other financial assistance to take part in Space Foundation education programs.
Some of the Space Foundation education offerings include: STEM lessons for students through its Mars Yard Robotics courses, AGI Space Missions Simulator courses, Wonders of the Universe and STARS programs. For educators, the Space Foundation offers: pre-service teacher courses; continuing education for teachers through its week-long summer courses, Space Across the Curriculum; and the opportunity to apply for the prestigious Teacher Liaison program. Community offerings include: Audience with an Astronaut; the annual international student art contest; New Horizons science enrichment programs; space exhibit tours; and career awareness.
Learn more about Space Foundation education programs by visiting www.spacefoundation.org/education.
About the Visitors Center
The Space Foundation Visitors Center is open to the public every Tuesday and Thursday and the first Saturday of each month. Its two main areas are the Northrop Grumman Science Center and the El Pomar Space Gallery.
The Northrop Grumman Science Center features Science On a Sphere®, a unique teaching tool developed by the National Oceanic and Atmospheric Administration (NOAA). This spherical projection system uses special software, satellite imagery and four projectors to render images onto the global surface that provide dramatic, full-motion views of the Earth, Sun, Moon and planets in space.
The current El Pomar Space Gallery exhibit, Launch to the Moon, focuses on U.S. and Soviet lunar exploration, providing an interesting look at both history and the cultural dynamics of the early "race to the Moon," including:
An actual Soviet Lunokhod robotic moon buggy identical to two that were secretly launched during the Cold War and recently re-discovered on the surface of the Moon
An exhibit about the U.S. Lunar Module (LM) – the first manned vehicle to land on the Moon 
Scale models of rockets
Soviet and U.S. space suits
A display of astronaut food
See details about Space Foundation Visitor Center hours and fees at www.spacefoundation.org/visit.
For information about how to give to the Space Foundation, visit www.spacefoundation.org/donate.
About the Space Foundation
The foremost advocate for all sectors of the space industry and an expert in all aspects of space, the Space Foundation is a global, nonprofit leader in space awareness activities, educational programs that bring space into the classroom and major industry events, including the National Space Symposium, all in support of its mission "to advance space-related endeavors to inspire, enable and propel humanity." The Space Foundation publishes The Space Report: The Authoritative Guide to Global Space Activity and provides three indexes that track daily U.S. stock market performance of the space industry. Through its Space Certification™ and Space Technology Hall of Fame® programs, the Space Foundation recognizes space-based technologies and innovations that have been adapted to improve life on Earth. The Space Foundation was founded in 1983 and is based in Colorado Springs, Colo. Its world headquarters features a public Visitors Center with two main areas – the El Pomar Space Gallery and the Northrop Grumman Science Center featuring Science On a Sphere®. The Space Foundation also conducts research and analysis and government affairs activities from its Washington, D.C., office and has a field office in Houston, Texas. For more information, visit www.SpaceFoundation.org. Follow us on Facebook, LinkedIn and Twitter, and read about the latest space news and Space Foundation activities in Space Watch.
# # #
---
Posted in Space Foundation Press Releases