Space Foundation News
---
Exuberant Opening Ceremony Kicks Off 29th National Space Symposium
Written by: developer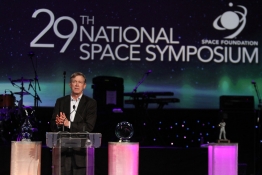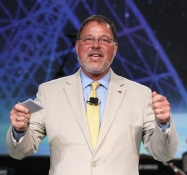 The 29th National Space Symposium was launched Monday night with a rousing performance by the band, Smash Mouth (pictured bottom center), and presentation of four of the Space Foundation's top awards. Co-sponsored by Northrop Grumman, the upbeat event focused heavily on the importance of inspiring children, supporting education and aspiring to greater heights. The event opened with remarks from Space Foundation CEO Elliot Pulham (pictured, right) and Colorado Governor John Hickenlooper (pictured, left).
---
 Awards

The awards presented at the opening ceremony included:
---
 Northrop Grumman is Co-Sponsor

Northrop Grumman Corporate Vice President and Northrop Grumman Aerospace Systems President Thomas E. Vice (pictured left) served as corporate host. He spoke about the need to explore and to inspire the next generation.
---
Grand Opening of the Lockheed Martin Exhibit Center
The opening ceremony was followed by the grand opening of the Lockheed Martin Exhibit Center, which features two halls and more than 150 company exhibits featuring the latest in space technology, equipment and services.
---
See More
See the videos here:
See photos here.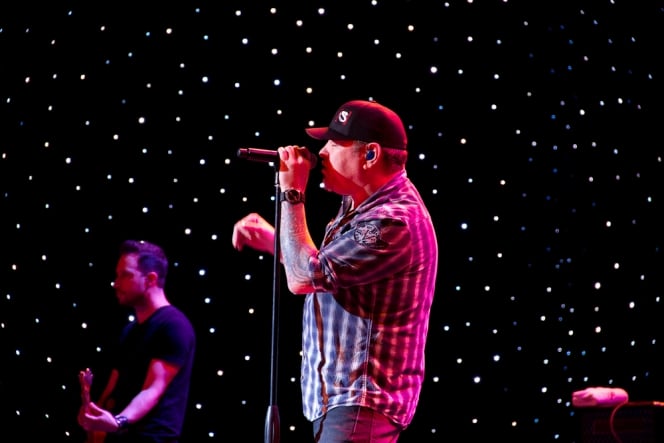 About the Space Symposium
With more than 9,000 expected participants over the course of the week, the Space Symposium is the premier annual gathering of the global space community. Held April 8-11 at The Broadmoor Hotel, the Space Symposium brings together all sectors of the worldwide space community to address opportunities and issues.
---
Posted in Space Foundation News