Space Foundation News
---
"Dutch" Ruppersberger Talks about Benefits of Space, Dangers of Sequestration
Written by: developer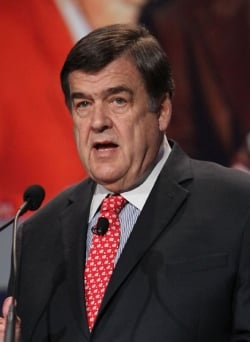 The Honorable C.A. "Dutch" Ruppersberger (D-MD), who spoke at April 8's Cyber 1.3 session, opened the 29th National Space Symposium on April 9.
Saying that he advocates for space awareness in Congress, Ruppersberger said, "We need to let people know how important space is in their everyday lives."
Ruppersberger said that "sequestration undermines our national security," adding that "cutting a space program by 9 percent can disable a satellite that has not utilized its full life." He equated such activity to "abandoning the car on the side of the road to avoid the cost of gas."
See More
To see video of his remarks, click here. See photos here.
---
Posted in Space Foundation News