Spotlight
---
A Heartfelt Valentine's Message
Written by: developer
Your philanthropic support is critical in fueling the Space Foundation's mission success, and your generosity is significant in funding our education, advocacy and public awareness about the importance of space.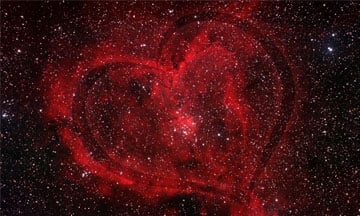 Your support comes to us in many ways throughout the year:
Annual Gifts
Ongoing annual gifts quickly add up and go to work immediately to support our mission. Your generosity is a strong vote of confidence, and is the most direct way to create positive impact in all areas of our efforts. To those of you who made a gift to us, THANK YOU!
Combined Federal Campaign (CFC)
The Space Foundation is a proud participant in the CFC -#71807. To those of you who included the Space Foundation in your CFC giving, THANK YOU!
Matching Gifts
Many employers match gifts made by their employees to nonprofits, such as the Space Foundation. Doubling your gift means we can move even faster in our efforts! To those of you who gave a gift to the Space Foundation, matched by your employer, THANK YOU!
AmazonSmile
When you shop at AmazonSmile, you get the same prices, selection and convenience you expect from Amazon. However, your shopping triggers a donation of 0.5 percent of the purchase price to us. To those of you who had your shopping do double duty by also supporting the Space Foundation, THANK YOU!
And thank you for the many other ways your support helped ignite our mission all year long.
We are so grateful for your generosity. Thank you for being sweet on us, and Happy Valentine's Day!
Please call 719.576.8000 to discuss monetary gifts or other ways to support our many programs and services. For more information, email [email protected].
Pictured: A graphic of the Heart Nebula, IC 1805, which lies some 7500 light years away from Earth and is located in the Perseus Arm of the Galaxy in the constellation Cassiopeia.
This article is part of Space Watch: February 2015 (Volume: 14, Issue: 2).
---
Posted in Spotlight