Space Awareness
---
Highlighting Two Space Technology Hall of Fame Inductees
Written by: developer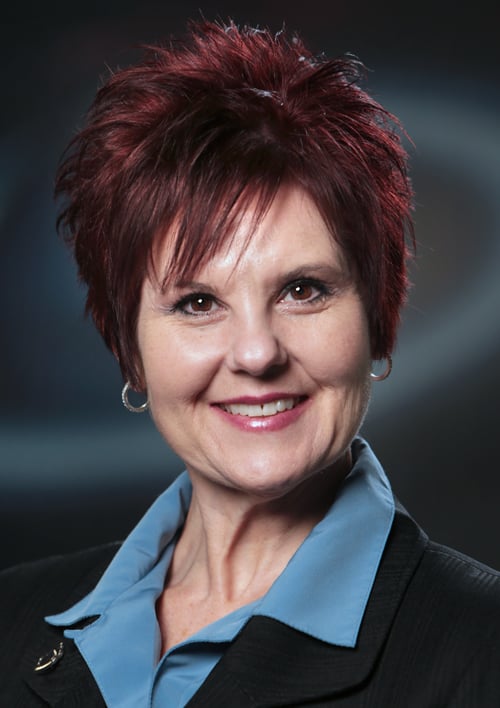 by Rebecca Williams, Space Foundation Space Awareness Program Coordinator
With the 31st Space Symposium on the horizon, I would like to highlight two of our Space Certification corporate level partners whose technology has been inducted into the prestigious Space Technology Hall of Fame®. The Space Technology Hall of Fame® comprises many extraordinary innovations -- all derived from, or significantly improved by, space research or exploration.
AFM Heatsheets®
Heatsheets® is the flagship brand of Advanced Flexible Materials (AFM), a leading manufacturer of reflective insulation fabrics that harness natural energy sources like body and solar heat, which became a Certified Space Technology Program Partner with the Space Foundation in 2001, then promoted their level of partnership to Corporate Member Partners in 2006, as well as holding an exclusivity agreement for Vacuum-metalized thermal reflective material products Thermo-Lite and Thermal Reflective Material Products. Companies that have an exclusivity agreement with the Space Foundation are recognized as the sole company that has the distinction of being Space Certified by the Space Foundation.
Since the inception of the exclusivity agreement, AFM has held several sub-license agreements with companies that use the thermal reflective material as a basis for their products. These companies are also granted the privilege of displaying the Certified Space Technology seal on product labeling and materials.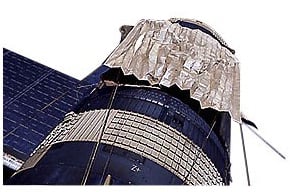 Heatsheets® utilize proprietary Silver Lining® temperature-control technology, based on Radiant Barrier technology originally developed by NASA to protect astronauts, space crafts and equipment from temperature extremes from -400⁰ F to 400⁰ F.
Silver Lining® reflects up to 90 percent of a person's body heat back to the wearer, or can be flipped to reflect external heat sources. This allows Heatsheets® to develop products that keep individuals comfortable in virtually any weather, from cooling off or staying warm, to protecting against the wind and staying dry in the rain. Since the 1980 New York City Marathon debut, Heatsheets has been the premier choice for branded finish line blankets. Thirty-five years later, they remain a trusted business partner and Heatsheets® remain the preferred products for this and other endurance events, outdoor adventure and survival, military and emergency services. In addition, the material is easily cut and sewn in to a variety of consumer goods, most widely used in products for endurance races and emergency survival. The thin space blanket and other clothing-related products offer excellent warmth and protection at minimal weight and bulk.
In 1996, NASA's Jet Propulsion Laboratory, NASA Johnson Space Center, NASA Marshall Space Flight Center, Quantum International Corp and Radiant Technologies, Inc., were inducted into the Space Technology Hall of Fame® for the development of this valuable technology.
The radiant barrier was a useful temperature controller in space, so the Earth applications possible soon followed. U.S. firms acquiring the technology manufacture and market insulation using a combination of high-grade aluminum overlaid around a core of fire-resistant propylene or Mylar. These radiant barriers are being used in home and commercial buildings, and in automobiles, trucks and food transports. The now multi-million-dollar metallized plastic market continues to grow.
The technology has been used as wrappers for candy and other food products as well. And large packaging protection products such as aluminized shipping bags, pallet covers, food cart covers and medical bags have also been developed.
Outlast® Technologies LLC
Outlast Technologies LLC (formerly Outlast Technologies, Inc.) became a Certified Corporate Member Partner with the Space Foundation in 2003, as well as holding an exclusivity agreement for microencapsulated Phase Change Material ("PCM")® technology or Thermocules™.

In 2005, Outlast Technologies Smart Fabric Technology Phase Change Material was inducted into the Space Technology Hall of Fame®. Based on technology developed to protect astronauts against extreme temperature fluctuations in space, Outlast Smart Fabric Technology fibers, fabrics and foams contain microencapsulated phase change materials called Thermocules that absorb, store and release heat. This patented technology is used in a range of consumer products, such as active wear, to provide a more comfortably stable temperature.
This encapsulation process makes the Thermocules exceptionally durable for many applications. These Thermocules can be incorporated into fabrics and fibers and have the capacity to absorb, store and release excess heat. This gives any product containing Outlast technology the ability to continually regulate skin's microclimate. As the skin gets hot, the heat is absorbed, and as it cools, that heat is released.
Outlast technology is not wicking technology, which manages moisture by reacting to your sweat and pulling it away from the skin. Outlast technology will proactively manage heat while controlling the production of moisture before it begins.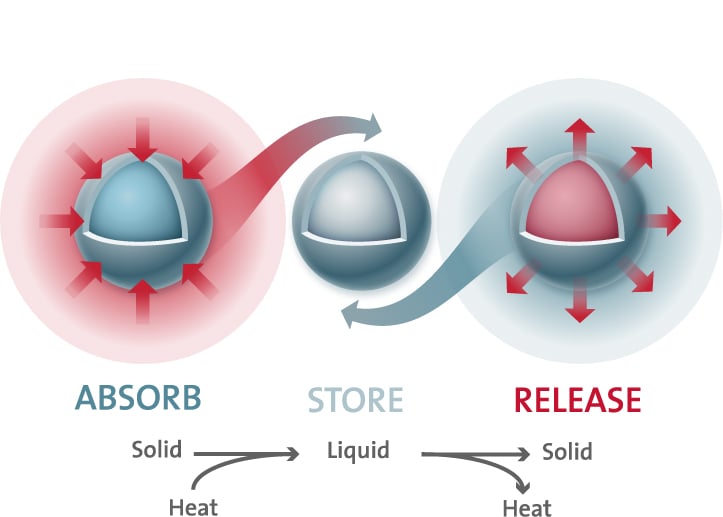 Technology developed for a highly specialized or extreme use often trickles down to the average person's everyday life. This is the case with the Outlast phase change technology -- originally developed for NASA in 1988 by Triangle Research and Development (TRDC), for use in suits and gloves to protect astronauts from the extreme fluctuation between the bitter cold and scorching heat that they often encountered in space.
Outlast Technologies, founded in 1990 and headquartered in Golden, Colorado, with operations in Heidenheim/Germany and Hong Kong, is credited with commercializing the use of phase change materials (PCMs) in outdoor wear. The company was set up by Ed Payne (an ex-fighter pilot and mathematician) and Bernard Perry (an international business guru). Both men were outdoor enthusiasts who saw the potential for using phase change technology to improve levels of comfort while exercising. In 1994, the first phase-change prototype fabrics were developed, and three years later the company's first commercial products were launched.
Over the past decade, Outlast Technologies has tested many processes and developed new technologies, now owning more than 96 patents (plus 59 pending). Test products are routinely run through the ringer by independent laboratories around the world. In recent years, Outlast has amassed an all-star management team, consisting of players from other worldwide textile giants, such as DuPont, Burlington, Cargill/Dow, BHA Technologies, Dyersburg, Itochu, Malden Mills, Ploucquet and W.L. Gore & Associates.
See more about Space Technology Hall of Fame inducted technologies here. And learn about the 2015 inductees here.
This article is part of Space Watch: April 2015 (Volume: 14, Issue: 4).
---
Posted in Space Awareness