Space Awareness
---
An Apollo 50th Anniversary Moment
Written by: developer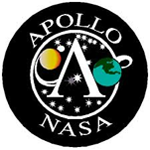 by John Holst, Space Foundation Research Analyst
Apollo's Engine Still Powers On
Fifty years ago, the roar of an engine was heard throughout the Tennessee Valley, bouncing off the small hill the locals called Monte Sano. The thundering was heard for miles around, and whether the Alabama residents knew it or not, on 16 April, 1965, they were hearing history in the making.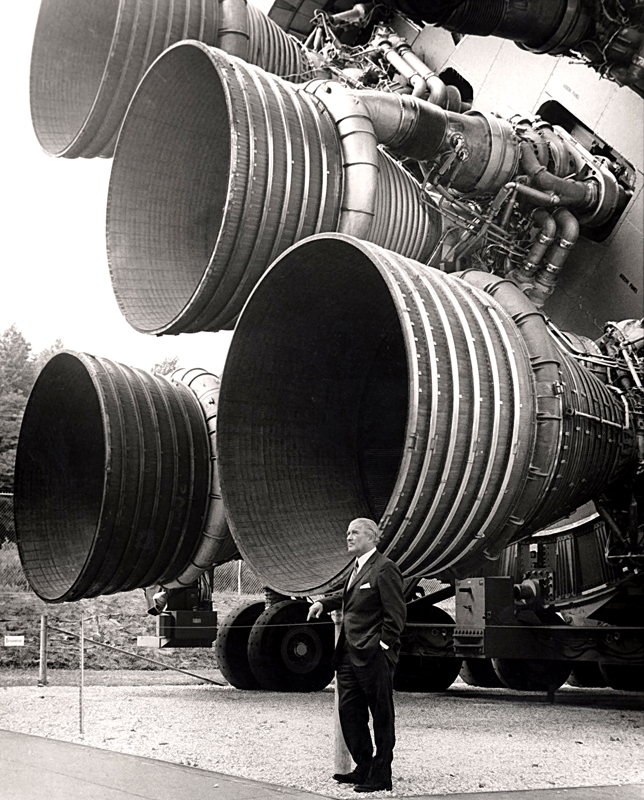 The Saturn V's engines were being run through their paces for the first time in first stage configuration. Each engine was guzzling more than three tons of fuel per second. And the amount of thrust produced by all five engines was a massive 7.5 million pounds, the equivalent energy of 85 Hoover Dams running at maximum capacity.
That kind of power was what it took to get astronauts to the Moon in 1969.
Today's NASA engineers have studied Apollo's engines to help produce more powerful propulsion for NASA's Space Launch System (SLS). They have taken the old engine apart and examined the F-1's construction methods, photographing and mapping the engine while tearing it down, using modern-day 3D scanning and printing to build parts of the engine. They test-fired the engine, becoming not only awed by the engine's 1.5 million pounds of thrust, but inspired.
Nearly fifty years after the first F-1 tests in Huntsville, NASA conducted critical test firing for another human spaceflight program. On 11 March, 2015, in a test-firing stand in Utah, a single solid rocket booster produced about 3.6 million pounds of thrust, burning through 5 tons of propellant a second. The booster tested in March 2015 was 12 feet wide and 177 feet tall–nearly 10 times taller than the F-1's 18-foot height (although the F-1 is just as wide). The new booster will be one of two solid rocket boosters for the SLS. Both boosters firing together for two minutes produce enough energy to power 92,000 American households for one day.
This kind of power is what it will take to get astronauts beyond the Moon.
Pictured: aerospace engineer Wernher von Braun with the F-1 engines of the Saturn V Dynamic Test Vehicle at the U.S. Space & Rocket Center in Huntsville, Alabama
This article is part of Space Watch: April 2015 (Volume: 14, Issue: 4).
---
Posted in Space Awareness