Spotlight
---
#Space4Fun Social Media Giveaway
Written by: developer
During the Space Foundation Discovery Center's Summer of Discovery programming, four coinciding social media contests complemented each of the four themes.
Each theme featured a supporting scavenger hunt with one special item designated as the social media giveaway object. As the objects were located, guests posted their photos of the hidden items using the Discovery Center hashtag, #Space4Fun.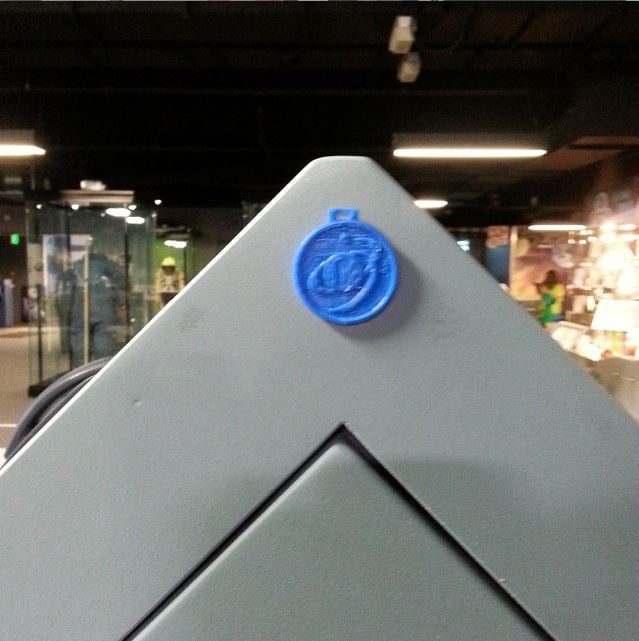 Hidden items included a blue 3D printed coin with the Space Foundation logo, an orange alien, an asteroid claimed by a Discovery Center flag and Disney's Wall-E. The coin was printed in-house on one of our new 3D printers, thanks to a grant from the 3D Systems' Makers Lab Club. In order to participate, guests had to find the item corresponding to that theme and upload it via social media. Instagram became a sea of blue coins, Facebook was invaded by tiny orange aliens and Twitter was blasted by Discovery Center asteroids. The final theme, "Journey to the Future" challenged guests to locate Wall-E and snap a #SpaceSelfie with him and utilized all three of the social media platforms.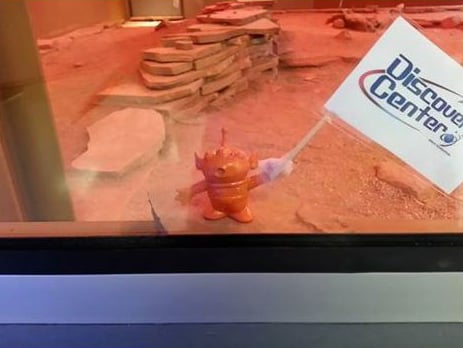 More than 50 entries were submitted and four lucky winners received messages via the social channels to claim their prize. The prize bag consisted of Space Foundation swag and items donated by Space Certification partners Astronaut Foods, Outlast, Eagle Eyes Optics and the Beer Drinker's Guide to Colorado along with a signed astronaut photograph from former NASA astronaut, Dr. Leroy Chiao.
Follow the Space Foundation on social media; you never know when another great giveaway may be under way!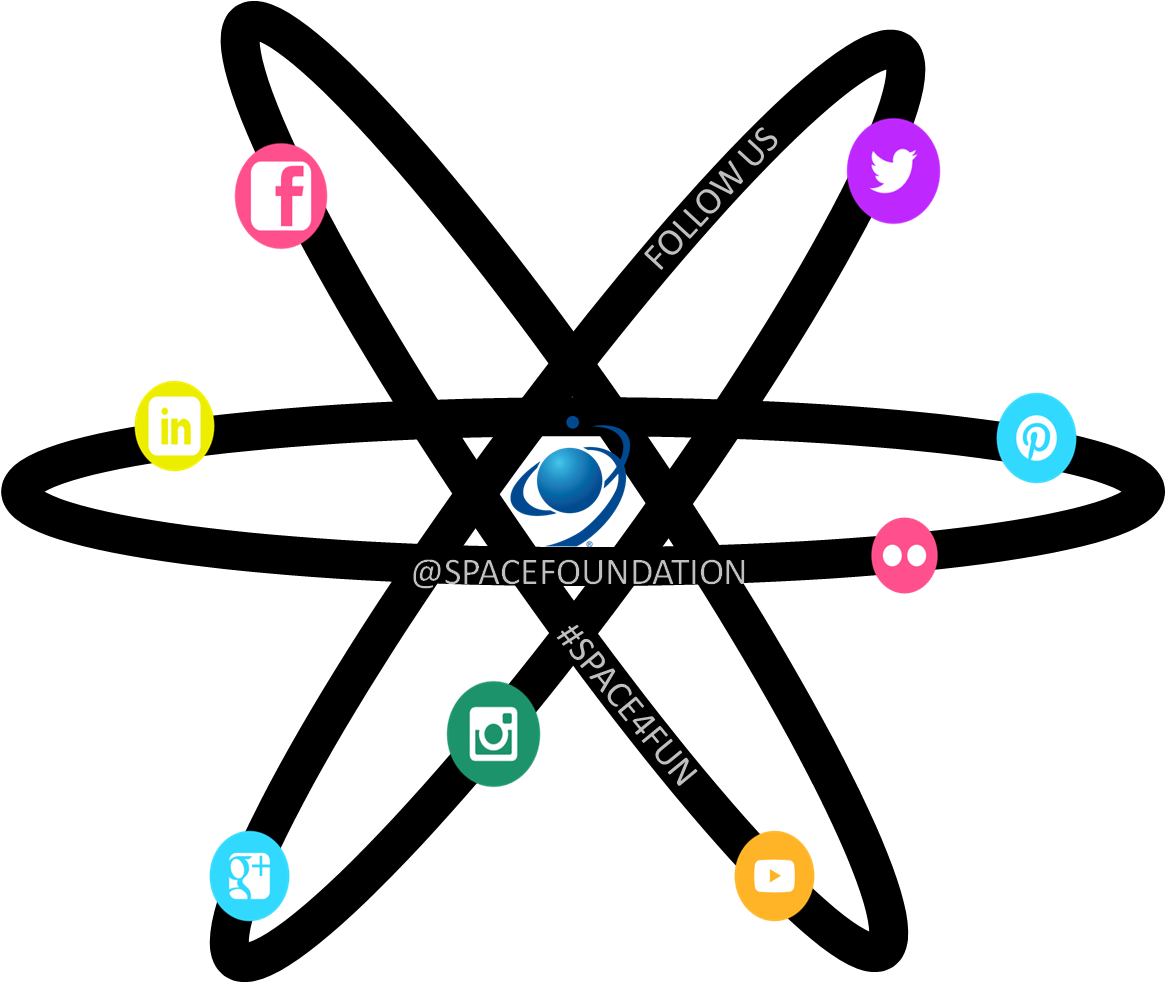 This article is part of Space Watch: September 2015 (Volume: 14, Issue: 9).
---
Posted in Spotlight