Education
---
New Space Education Specialist to Head Teacher Liaison Program
Written by: developer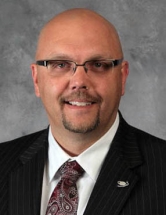 by Bryan DeBates, Space Foundation Senior Director – Education
Welcome back to school, everyone! The Space Foundation has some exciting changes underway for this school year. Check it out!
For starters, I would like to introduce a new member of the education team. Carah Barbarick (pictured) is our newest Space Education Specialist, joining Elias Molen and Jami Sunkel in leading our education programs here in Colorado Springs and across the U.S. Prior to joining the Space Foundation, Carah spent 12 years in the classroom working with students from third through eighth grade. She served as a Space Foundation Teacher Liaison for five years, as coordinator of school-wide science fairs, a Response to Intervention team member, an educational coach and an assessment coach. She earned a bachelor's degree in psychology from Pepperdine University and a master's in Elementary Education from the University of Phoenix.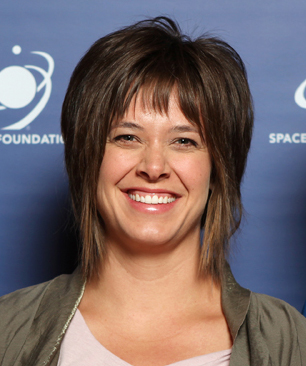 In addition to conducting field trips, Carah will be running the Space Foundation's renowned Teacher Liaison program. Carah has been a very active Teacher Liaison, and her experience will be invaluable as she leads this group of more than 200 exceptional educators from around the world. Her honors include being selected as the Lance P. Sijan chapter of the Air Force Association's Teacher of the Year. Welcome to the Space Foundation, Carah!
As we enter the school year, we would like to highlight a unique field trip feature at the Space Foundation's Discovery Center in Colorado Springs. Our field trips are led by former classroom master teachers, so, when you book a field trip you can be sure that the experience for your students will be engaging, fun and aligned to state standards. Come and check out this one-of-a-kind field trip experience that you can find nowhere else.

The 2015-2016 school year is going to be an unbelievable, can't-miss year at the Discovery Center. We can't wait to show you what we have planned for this year. Last year, more than 7,000 students were inspired by our field trip programs, and we plan to surpass that this year with new programs and new exhibits.

For starters, we have a variety of new Discover the Universe field trip topics from which teachers can choose. This brings standards-based programs to over 70 topics ranging from space science, to earth science, life science and physical science. We are also the premier field trip destination in the Colorado Front Range for STEAM (science, technology, engineering, arts and mathematics). This year, we are adding more field trip topics that include art into the mix of award-winning science and math based field trips. In our Lockheed Martin Space Education Center, new technology, such as an iPad lab, will be utilized with students on field trips, as well as teacher training for classroom use. In addition to the live field trip programs, the Space Foundation will be adding live "virtual" field trips to its outreach. Students from around the world will now have the ability to virtually attend field trips in our Science On a Sphere®.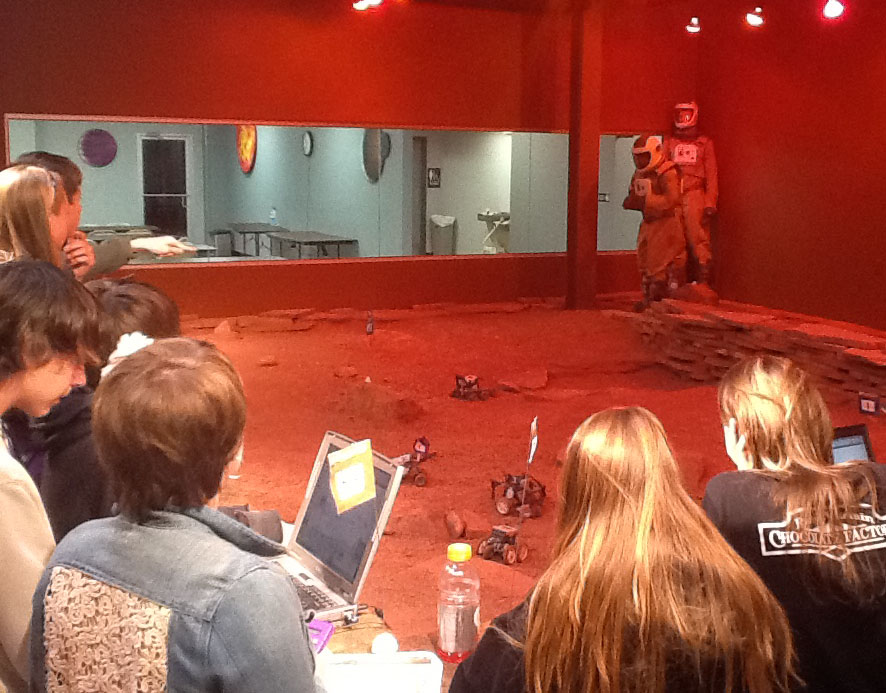 Discover the Universe field trips are amazing, but don't forget about our other engaging labs. This fall, our Mars Robotics Laboratory (pictured) will be getting a facelift and adding new technology. Cameras, two-way radios and new science equipment will be available to enrich the student experience and hone 21st century skills. Our AGI Space Missions Simulation Lab engages older students with the technology and tools that professionals in the aerospace industry use every day.

Mark your calendars for World Space Week Oct. 4-10! As always, we will be doing a host of activities for this global event. We are planning an Audience with an Astronaut™ program for our Teacher Liaisons and their students at the U.S. Air Force Academy on Wednesday, Oct. 7. For those who can't make it to that event, or who want a little different experience, we are conducting enhanced field trip opportunities at the Discovery Center. These will be special field trip events that include an Audience with an Astronaut component. To reserve an enhanced field trip, contact Lisa Bell at 719.576.8000.
Thanks to a generous donation by Raytheon, MathAlive! is coming to the Discovery Center in January. This is the most sought after and engaging traveling exhibit in the U.S. When MathAlive! arrives in January, look for special field trip programming and prices to experience this outrageous exhibit that shows how we use math every day in activities such as skateboarding, snowboarding, mountain biking and music.

Also on the way are new programs and new partnerships, not only for our education outreach, but for our Discovery Center, as well. Our Space In The Community outreach program brings the excitement and wonder of space to entire communities, with astronaut speakers, student activities and community programs that will inspire everyone. Look for new programs this year at the Discovery Center that are one-of-a-kind in the universe.

As always, there is a lot going for everyone at the Space Foundation!
This article is part of Space Watch: September 2015 (Volume: 14, Issue: 9).
---
Posted in Education