Space Foundation News
---
Space Foundation to Launch New Classified Event – Faga Forum on Space Intelligence
Written by: developer
In response to keen customer interest in more classified programs, the Space Foundation has created a new one-day event, the Faga Forum on Space Intelligence.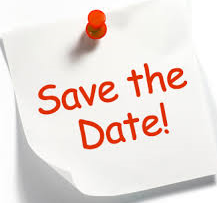 The Forum will be held at Scitor Corporation, an SAIC company, in Chantilly, Va., on Wednesday, Feb. 10, 2016.
The Space Foundation is known for its premier space events, including the annual Space Symposium in Colorado Springs and the Space Technology & Investment Forum in San Francisco.
The event is named for the Space Foundation's Director Emeritus, and former Chairman, Martin Faga, former Director of the National Reconnaissance Office (NRO), Assistant Secretary of the Air Force for Space and past president and CEO of MITRE. He also served from 2006-2009 on the President's Intelligence Advisory Board, and was a member of the Public Interest Declassification Board from 2006-2014.
See registration information at www.FagaForum.org. Seating is limited, and U.S. citizenship and TS/SCI clearance will be required to register.
This article is part of Space Watch: November 2015 (Volume: 14, Issue: 11).
---
Posted in Space Foundation News