Space Foundation News
---
Space Technology & Investment Forum Brings Together Early Stage Investors and Space Startups
Written by: developer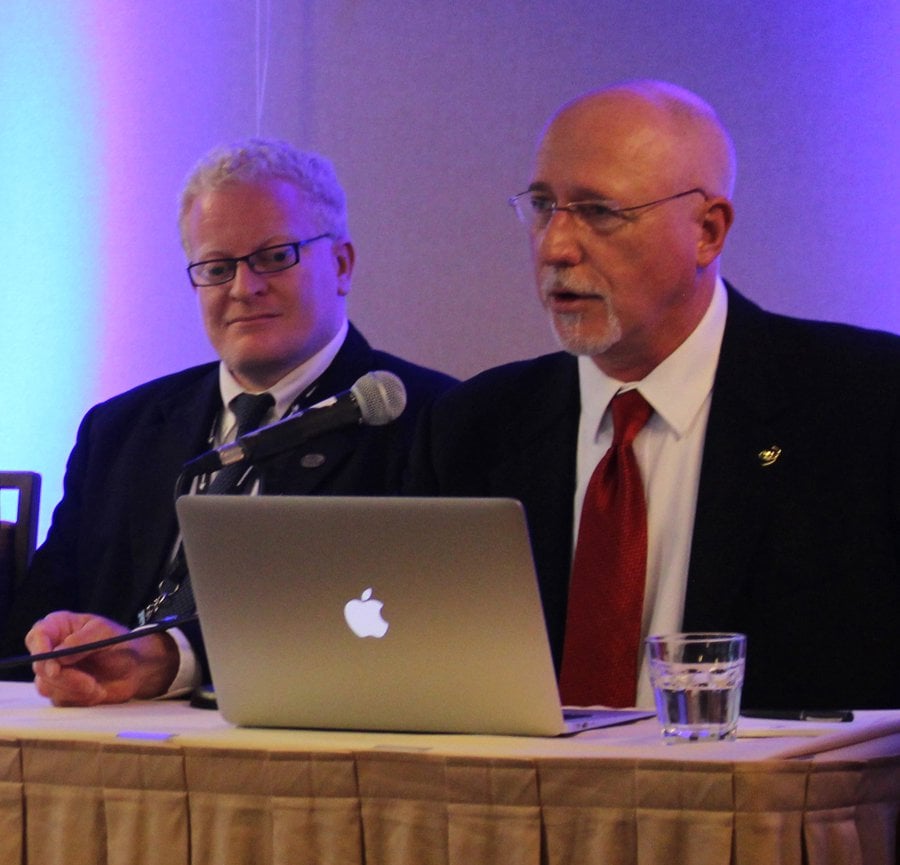 by Kevin Cook, Space Foundation Vice President Marketing & Communications (pictured moderating a panel at the Space Technology & Investment Forum)

By all accounts, the Space Foundation's inaugural Space Technology & Investment Forum (ST&IF) was an all-embracing success.

As the name implies, ST&IF was an outstanding assembly of entrepreneurs, funders, venture capitalists, insurers, attorneys, economic developers, 'legacy' and NewSpace companies, with those involved finding the gathering decidedly stimulating.

Held Sept. 30 and Oct. 1 in San Francisco's financial district, the Forum kicked off with a well-attended Toffler & Associates/Space Foundation dinner preceding the official start of the forum. The dinner featured a highly spirited moderated conversation on the future of space and technology.

The agenda included a broad range of very well attended presentations and panel sessions. Partners and products in the Space Foundation's Space Certification Program featured prominently at the event, with partners joining in dialogue and providing attendees with a premium gift set of remarkable "down to Earth" products derived from space exploration.

It is worth noting that Moon Express became the first company to use the Space Technology & Investment Forum as a platform for a major announcement with the news that it signed a contract with Rocket Labs to launch three Moon Express vehicles on lunar missions beginning in 2017.

A number of on-site registrations underscored the desirability of San Francisco as both a great location and hub of new space activity.

All in all, the conference was a mind-expanding experience, and customer evaluations have been overwhelmingly positive.

Plan now to get in on the continuing dialogue and deals of entrepreneurial space! Details on next year's Space Technology & Investment Forum will be coming soon.
See a photo gallery of the Forum here.
This article is part of Space Watch: November 2015 (Volume: 14, Issue: 11).
---
Posted in Space Foundation News