Space Foundation News
---
AGI Grant Funds Laboratory Upgrades
Written by: developer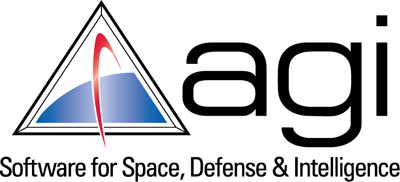 A $15,000 grant from Analytical Graphics Inc. (AGI) is providing upgrades for the Space Foundation's AGI Space Missions Simulation Laboratory, located at its Discovery Center in Colorado Springs.
The grant will provide memory and processor updates for all the computers, plus other technology and environment upgrades.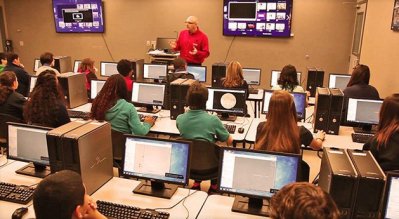 The AGI Space Missions Simulation Laboratory teaches STEM principles and other subject areas in a format that appeals to the high-touch, fast-paced video game generation. Using the same state-of-the-art modeling and visualization software, Systems Tool Kit, a product of AGI and used by space industry professionals, allows students the opportunity to simulate launch, flight operation and landing of a plethora of rocket, satellite and human spaceflight missions. Missions can be run that support any part of school curriculum, including science, technology, math, language arts, physical education and social studies. The Space Foundation education team works with teachers before and after each session to ensure that the course supports learning objectives in the classroom.
The lab upgrades will be completed in time for the 2016 Air Force Association (AFA) StellarXplorers challenge, to be held in April 2016 at the Discovery Center. During the challenge, high school students will use the AGI Space Missions Simulation Laboratory to tackle a problem of orbital design using the lab's Systems Tool Kit.
Winners of the design challenge will be recognized that week during the Space Foundation's 32nd Space Symposium, to be held at The Broadmoor in Colorado Springs, April 11-14.
This article is part of Space Watch: November 2015 (Volume: 14, Issue: 11).
---
Posted in Space Foundation News