Space Foundation News
---
Brunswick Elected to NDIA-RMC Board of Directors
Written by: developer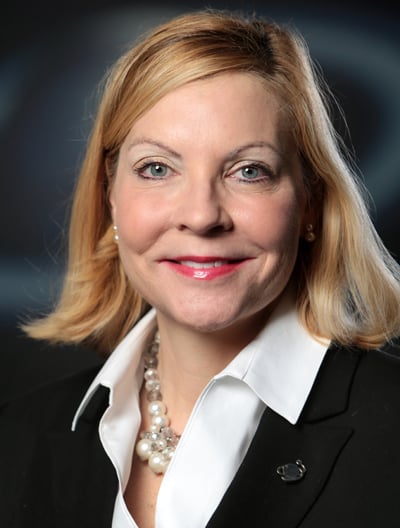 Space Foundation Chief Operating Officer Lt. Col. Shelli Brunswick, USAF (Ret.), has been elected to the board of directors of the National Defense Industrial Association (NDIA) Rocky Mountain Chapter.
"At the Space Foundation, we believe in serving our community and giving back. This is a great opportunity to support NDIA, Colorado Springs and our military community," said Brunswick.
Brunswick's nearly 30 years in the United States Air Force makes her selection a good fit for the board. She joined the Space Foundation in 2015 after a distinguished career as an acquisition and program management professional for the United States Air Force, and most recently, as a key leader within the Air Force Congressional Liaison office, working both within the Pentagon and on Capitol Hill.
As Chief Operating Officer, Brunswick serves as a corporate officer, and is responsible for Space Foundation operations, facilities, processes and personnel. She has primary responsibility for Space Foundation headquarters, the Space Foundation Discovery Center and operational management of the annual Space Symposium, Space Technology and Investment Forum and the Faga Forum on Space Intelligence.
Brunswick oversees Space Foundation education programs at the Discovery Center, with the goal of creating programs that are engaging for students to spark their interest in science, technology, engineering and mathematics (STEM). The Space Foundation supports PreK-20 students with standards-based curriculum delivered by our Space Education Specialists, all of whom hold master's degrees in education. During the 2014-2015 school year, nearly 10,000 students and teachers received high-impact STEM education with our cutting-edge technology and curriculum. This represents more than 180 individual field trips, covering every grade level, and includes many Title 1 schools that serve large concentrations of low-income, at-risk and under-represented students.
Although the full 20,000 square foot area of the Space Foundation Discovery Center has been open for less than two years, this past year more than 28,000 people visited. We are confident that by the end of 2017, we will be operating at full capacity of 40,000 visitors per year, serving families, adult learners, teachers, home school communities, Pre-K through 12th grade students, scout and other youth groups, camp programs, business and community leaders, tourists and military guests from our six area military bases.
About NDIA
NDIA is America's leading defense industry association promoting national security. NDIA provides a legal and ethical forum for the exchange of information between industry and government on national security issues. Its members foster the development of the most innovative and superior equipment, training and support for our warfighters and first responders. Learn more here.
This article is part of Space Watch: December 2015 (Volume: 14, Issue: 12).
---
Posted in Space Foundation News