Space Foundation News
---
Raytheon's MathAlive! Interactive Exhibit Military Tour 2016 to Open at Discovery Center in January
Written by: developer
The Space Foundation Discovery Center in Colorado Springs will be the first stop for Raytheon's 2016 MathAlive!® tour, a one-of-a-kind interactive math and science exhibit. The mission of the exhibit is to get students interested in science, technology, engineering and math (STEM) by showing them its connection to — and influence on — the things they love most — music, sports, movies and games.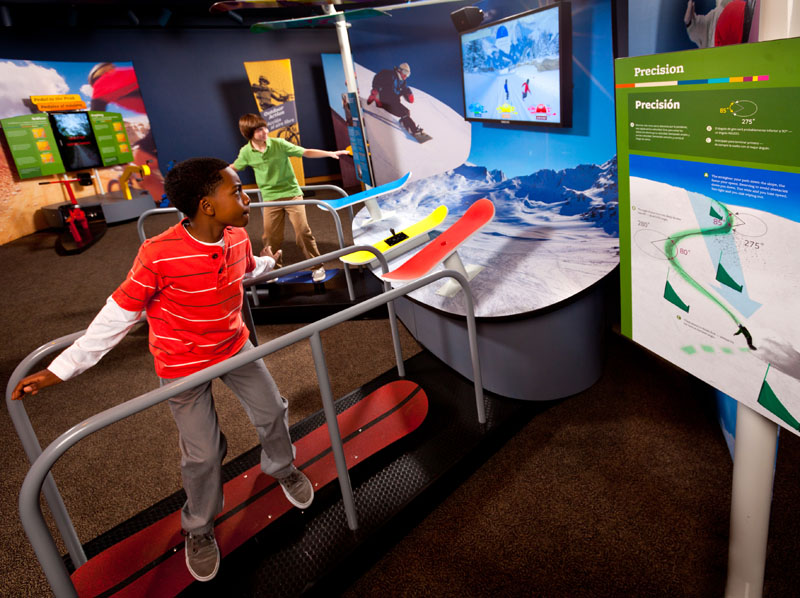 "Unique programs like MathAlive! showcase the excitement of science, technology, engineering and math in order to capture the attention of today's youth," said Raytheon Chairman and CEO Thomas A. Kennedy. "The next generation's application of STEM skills will fuel the global and economic security of our future."
In the U.S., the pipeline of talent needed to fill STEM jobs is not adequate to meet current and future demand, according to an annual index introduced by Raytheon and U.S. News in 2014. The STEM Index is the first comprehensive measure of key factors relating to STEM jobs and education. The Index found that although the U.S. is making strides in some areas, it continues to fall short in preparing today's students for tomorrow's innovation workforce.
MathAlive! is part of Raytheon's MathMovesU® educational program, which addresses the STEM workforce gap through initiatives like scholarships and grants for students, teachers and schools, and partnerships with educational organizations.
The exhibit will open at the Discovery Center Jan. 30 and will remain through the end of April 2016. The exhibit will be free to military personnel and their families, with I.D.
After it leaves the Discovery Center, MathAlive!® will travel to other military family communities, including:
May to July 2016: Museum of Aviation, Warner-Robins, Ga.
July to October 2016: National Museum of the U.S. Air Force, Wright Patterson Air Force Base, Ohio
October 2016 to January 2017: Virginia Air & Space Center, Hampton, Va.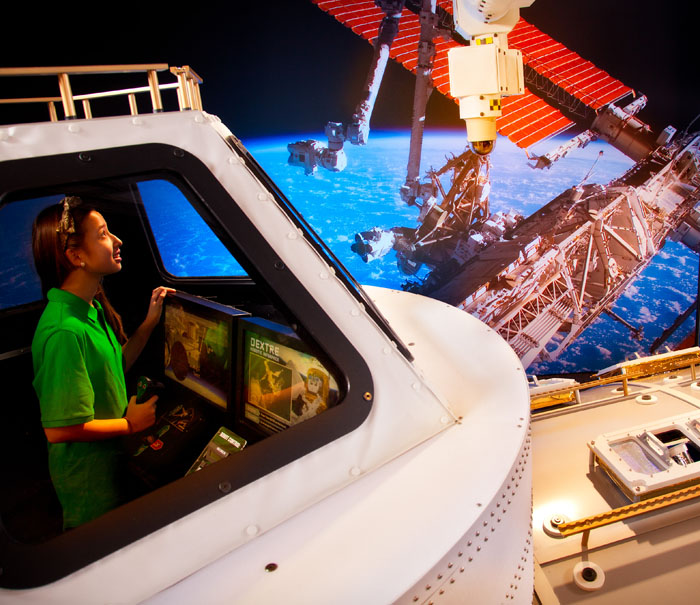 Collaborators for MathAlive! include NASA, the National Council of Teachers of Mathematics, the National Society of Professional Engineers, the National Engineers Week Foundation, the Society of Women Engineers, the Space Foundation and MATHCOUNTS®.
About MathMovesU
Raytheon's MathMovesU® program is committed to increasing middle and elementary school students' interest in math and science education by engaging them in hands-on, interactive activities. The innovative programs of MathMovesU include the traveling interactive experience MathAlive!®; Raytheon's Sum of all Thrills™ experience at INNOVENTIONS at Epcot®, which showcases math in action as students design and experience their own thrill ride using math fundamentals; the In the Numbers game, a partnership with the New England Patriots on display at The Hall at Patriot Place and presented by Raytheon; the company's ongoing sponsorship of the MATHCOUNTS® National Competition; and the MathMovesU scholarship and grant program.
About Raytheon
Raytheon Company, with 2014 sales of $23 billion and 61,000 employees worldwide, is a technology and innovation leader specializing in defense, civil government and cybersecurity markets throughout the world. With a history of innovation spanning 93 years, Raytheon provides state-of-the-art electronics, mission systems integration and other capabilities in the areas of sensing; effects; and command, control, communications and intelligence systems, as well as cybersecurity and a broad range of mission support services. Raytheon is headquartered in Waltham, Mass. For more about Raytheon, visit www.raytheon.com.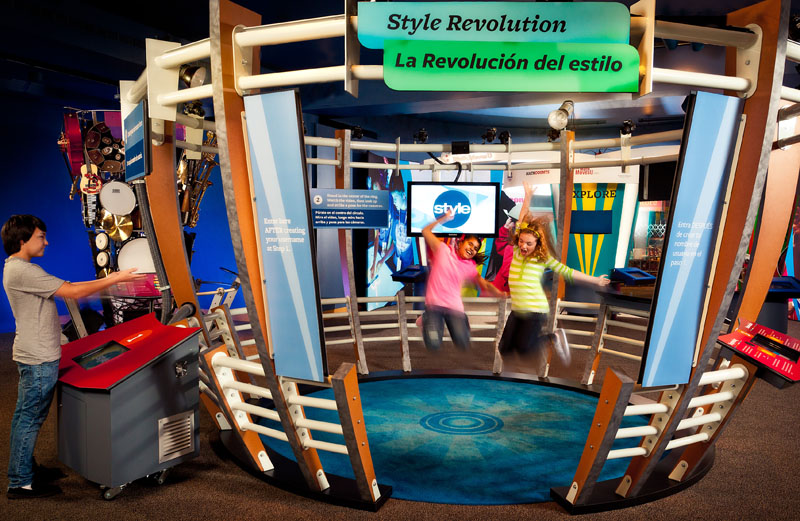 This article is part of Space Watch: December 2015 (Volume: 14, Issue: 12).
---
Posted in Space Foundation News