Global Space
---
2017 International Student Art Contest Reflects "Space Through My Eyes…"
Written by: developer
One way to excite children about a future in space is to ask them to create their vision of space. The 2017 Space Foundation International Student Art Contest is doing just that by inviting children around the world to create art based on the theme "Space Through My Eyes…"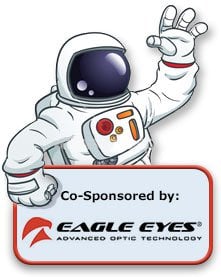 The 2017 contest began accepting artwork in mid-August and to date has received more than 300 submissions from 23 countries. Most of the entries are received during the two weeks prior to the deadline, so there is still time to enter for 2017.
"Each year I am so inspired by the creativity and talent of participating student artists," said Nancy Reed, Space Foundation Director – Marketing, who founded the art contest. "I invite everyone to take some time to enjoy this year's entries, featured on the contest home page, which is continually updated as entries are submitted. Just visit art.spacefoundation.org."
Artwork entries will be accepted until Nov. 14, 2016. Winning entries will be announced in January, and each winner receives a certificate, ribbon, an art kit and a pair of Eagle Eyes® sunglasses from the contest sponsor. Winning artwork is featured in press releases, on the Space Foundation website, on a wall display at the Space Foundation's annual Space Symposium, held each spring at The Broadmoor in Colorado Springs, Colo., and on a wall display at the Space Foundation World Headquarters and Discovery Center in Colorado Springs.
The contest has received wide recognition in the media, and twice was featured in Japan's Terraheart program, when a DVD loaded with images of the winning artwork was sent to the International Space Station. Two images of winning artwork were bounced off the Moon as part of the OPTICKS project, managed by Astronomers Without Borders, located in Holland, using a radio telescope.
For information about entering the 2017 Space Foundation International Student Art Contest, click here.

This article is part of Space Watch: November 2016 (Volume: 15, Issue: 11).
---
Posted in Global Space