Global Space
---
Space Foundation COO Speaks at 18th Global Women in Leadership Economic Forum in Dubai
Written by: developer
Space Foundation Chief Operating Officer and Acting CEO Shelli Brunswick spoke at the 18th Global Women in Leadership Economic Forum, held in Dubai Oct. 24 and 25. She was part of the panel addressing "Where are the women: A look at male-dominated fields." A focus of her message was how the Space Foundation's education programs are supporting girls in the fields of science, technology, engineering and math (STEM) to prepare for the future workforce.
In her comments, Brunswick said, "This is why I am so passionate about my role at the Space Foundation — we are working every day to build the future workforce, create stable communities and make the world a better place through our STEM education programs. It's just good business to adapt to the changing, more diverse workforce, rather than forcing the workforce to conform to outdated practices."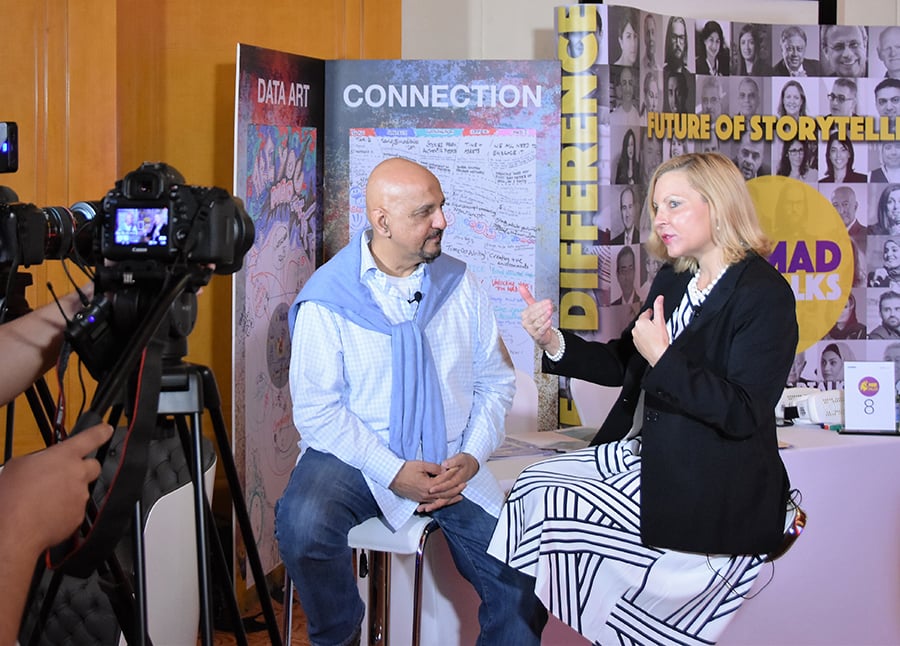 The Space Foundation's Space in the Community program specifically addresses building a community approach to future workforce development.
"In order to remain competitive in a global economy, societal attitudes must change to encourage a more diverse workforce — attracting the most innovative workforce," said Brunswick. "We must encourage girls from an early age to pursue careers in STEM, continue to offer programs just for girls and continue to pressure the global psyche to accept that women can excel in the STEM fields. The Space Foundation's Space in the Community program is designed to interest young students in STEM-related careers. It builds partnerships in a community, lays a foundation for a skilled organic workforce and supports the workforce pipeline for economic development. It's critical for future employers to create this skilled, organic workforce."
Read an interview with Shelli Brunswick in the Khaleej Times here.
Find out how to schedule a Space in the Community program in your community here.
Pictured: Space Foundation COO and Acting CEO Shelli Brunswick giving an interview at the 18th Global Women in Leadership Economic Forum in Dubai to MAD Talks CEO Tariq Qureishy.
This article is part of Space Watch: November 2016 (Volume: 15, Issue: 11).
---
Posted in Global Space