New Generation Initiatives
---
Space Foundation to Host Networking for New Generation Space Leaders in Washington, D.C.
Written by: developer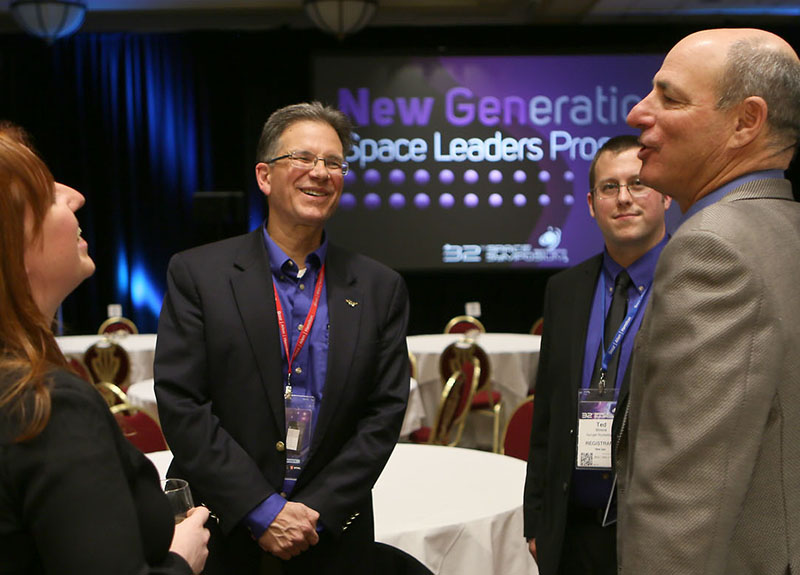 by Bernadette Maisel, Space Foundation Director – Customer Relations and New Generation Program Lead

The Space Foundation New Generation Programs are expanding from coast to coast, providing networking and mentorship opportunities for young professionals. The goal of our New Generation program is to foster meaningful, long-term peer relationships between space professionals aged 35 and younger, and to provide access to top space leaders and opportunities for individual career development and mentorship.
On Wednesday, Nov. 2, a New Generation networking event will be held from 6:30 to 9:00 p.m. at the Lindner Family Commons Elliott School of International Affairs, 1957 E Street NW, 6th Floor, Washington, D.C., 20052. This will be a reception with the Space Foundation Board of Directors and other space policy and industry leaders. Graduate students interested in space careers are encouraged to attend.
Anyone interested in attending this networking event should send contact information to [email protected].
This article is part of Space Watch: November 2016 (Volume: 15, Issue: 11).
---
Posted in New Generation Initiatives